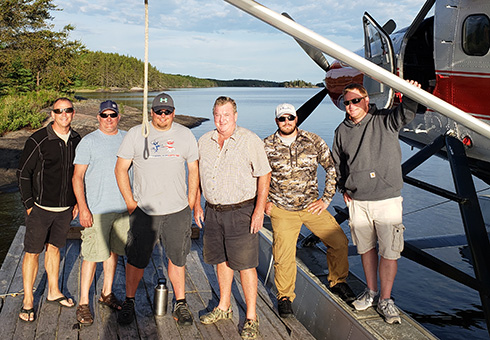 The Getaway
Break free from your busy schedules and spend some time catching up with your friends, brothers and whomever you've agreed to "go into the bush" with.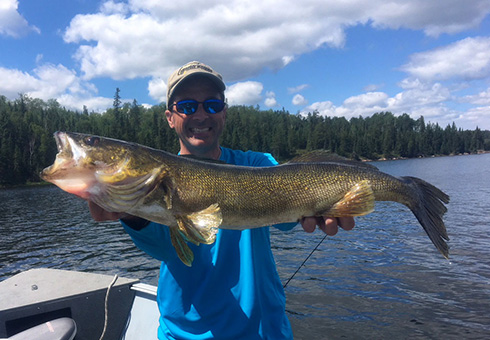 Trophy Fishing
Something special happens when you hook onto the fish that true stories are made of. Because Halley's lakes are teeming with fish, keep your line tight because you just never know.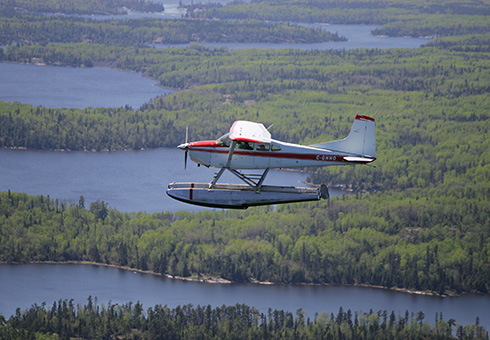 Adventure
A breathtaking flight over the Canadian wilderness is an experience like no other. And that's only the start; great fishing, endless wilderness, spectacular views—adventure awaits!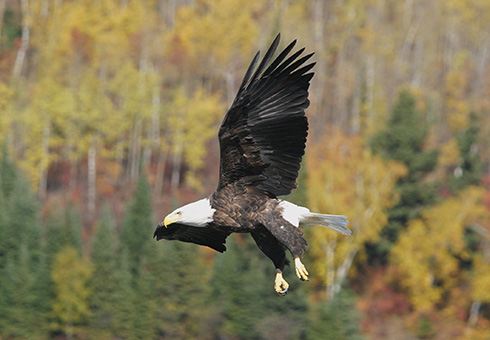 Wildlife
Moose grazing in the shallows, bears swimming off the point, loons calling through the night—in the quiet woods and waterways of Northwestern Ontario keep your eyes open for that unique sighting.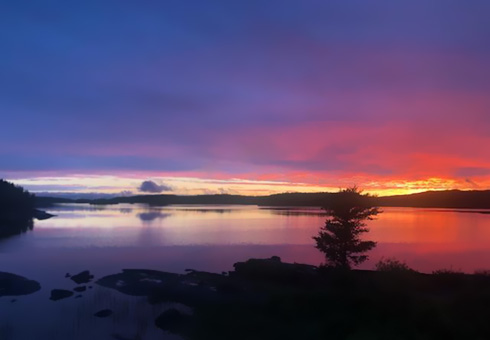 Peace & Quiet
With luxury in the heart of Ontario's wilderness you can leave behind all the stress and worries of everyday life. As you watch the night sky ablaze with northern lights over the lake you'll understand why our guests return to Halley's Camps year after year.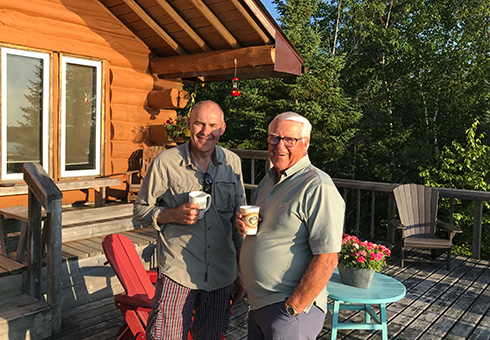 Comfort
From our smallest outpost cabin to our biggest lodge, our accommodations are built for your comfort. Our family spends every winter updating and upgrading our camps for your family to enjoy. Flushing toilets, running water, electricity, WiFi—all the comforts of home, in the wilderness.
What kind of walleye fishing adventure will you and the guys experience? As the only outfitter on a thirty-five mile stretch of the English River in Ontario, Halley's Camps offers a wide variety of accommodation options. From the privacy at one of our twelve outpost cabins to the luxury at one of our three lodges, we'll take you and the guys on the most amazing fishing trip you'll ever experience.
Whether you stay at Kettle Falls or One Man Lake Lodge your all-inclusive package includes all transportation to and from the lodge, meals, accommodations, daily maid service, plus boat rentals, optional guides, gasoline, ice and minnows.
For a more private getaway, Kettle Falls Lodge features nine comfortable guest cabins, separate from the main lodge, each with a private deck for your personal enjoyment.
With eight guest rooms housed in the lodge, One Man Lake provides a quieter atmosphere and a warm, homey welcome for you and your group.
If you're looking for the freedom to make your own schedule and set your own fishing pace, our drive-in cabins at Caribou Falls Landing is the answer.
You'll find our rental cabins fully equipped with a complete kitchen, two to four bedrooms, and a furnished private deck with barbecue. The lodge houses the dining room and a small grocery store, plus a bait, tackle and souvenir shop—where you can purchase premium gas, ice, and fishing and hunting licenses.
When you stay at Caribou Falls you can bring your own boat or rent from our fleet of 18' Lund Alaskans, complete with new 50 hp Mercury motors.
Gather your favorite people and get away from it all at one of our ten unique, fly-in outpost camps. Our fly-in packages include the round trip flight to the lake, accommodations at the outpost cabin, boat and motors, all gas and ice, satellite phone, check flights and basic boating and fishing gear.
No matter which outpost you choose, you'll find a fully equipped kitchen, propane barbeques and fish cookers, and indoor showers with hot and cold running water. And since our cabins are solar powered (with generator back-up) you'll fully experience the peace and quiet northern Ontario has to offer.
ADVENTURE AWAITS...
Start Your Perfect Getaway
Ready to experience some of the best walleye, northern and smallmouth fishing in Canada? Whether you desire all the comfort and luxury of a lodge or the escape and adventure of an outpost experience, Halley's Camps offers something unique for everyone.
This was our best trip ever. Everyone caught big fish—I caught five Northern over 40 in. Looking forward to our next trip!