---
1-800-465-3325
---
OFFICE HOURS
Summer: 8:00 am – 5:00 pm
Winter: 9:00 am – 4:30 pm
Ready to book an amazing fishing getaway at Ontario's top walleye, pike & bass fishing lodge? Or an exceptional moose, bear or wolf hunting trip? Need more information?
Call now!
Toll Free: 1-800-465-3325
Local: (807) 224-6531
Fax: (807) 224-1060
---
P.O. Box 15
Minaki, Ontario, Canada
POX 1JO
---
Our Name is Your Guarantee
The Halley family's dedication to the ultimate fishing experience started with Louis and Yvonne in 1946 with two guest cabins on Black Sturgeon Lake, just outside of Kenora. Over seven decades this goal has grown into a commitment for great customer service and conservation of our natural resources.
Halley's Camps has evolved over the last 75 years, from the original barges at Kettle Falls, a summer tent camp at One Man Lake, and an English River access point at Caribou Falls while the power dam was built. Our guests have come to know us as the family behind the quintessential Canadian fishing lodge and guest cabins that are the present day Kettle Falls Lodge, the year-round luxury of One Man Lodge, the housekeeping cabins and new lodge at Caribou Falls Landing, and the dozen remote, fly-in outpost cabins scattered throughout the Canadian wilderness.
Chris and Amber (and their family) live at Caribou Falls Landing and manage Caribou Falls Landing, One Man Lake Lodge and Kettle Falls Lodge. Rob and Bev (and their family) manage the Outpost Company and assist with our air charter service operations at River Air.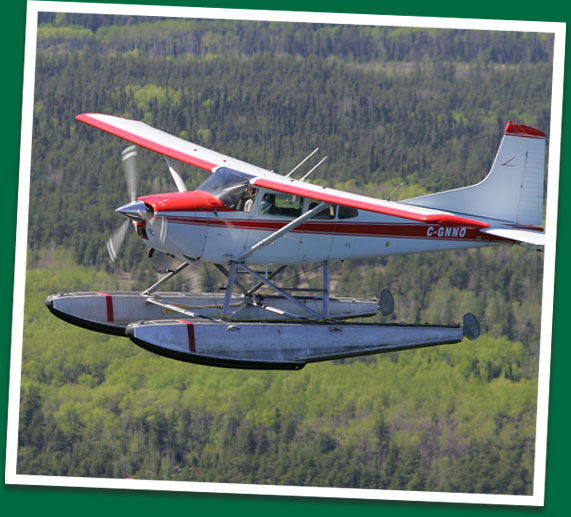 Another great trip to Kettle Falls Lodge! Thank you for helping us celebrate my dad's 65th birthday, and your assistance in coordinating all the logistics and schedules for our group. It has been a privilege to get to know your family and staff throughout the years and share in the enjoyment of the outdoors.