Our fly-in fishing cabins are set-up as first class headquarters for your fishing adventure. The camps have all the amenities you need but with a rustic twist which gives you a break from the daily routines of life. And while you are here, we will check-in with you every couple of days so rest easy and enjoy the solitude while it lasts.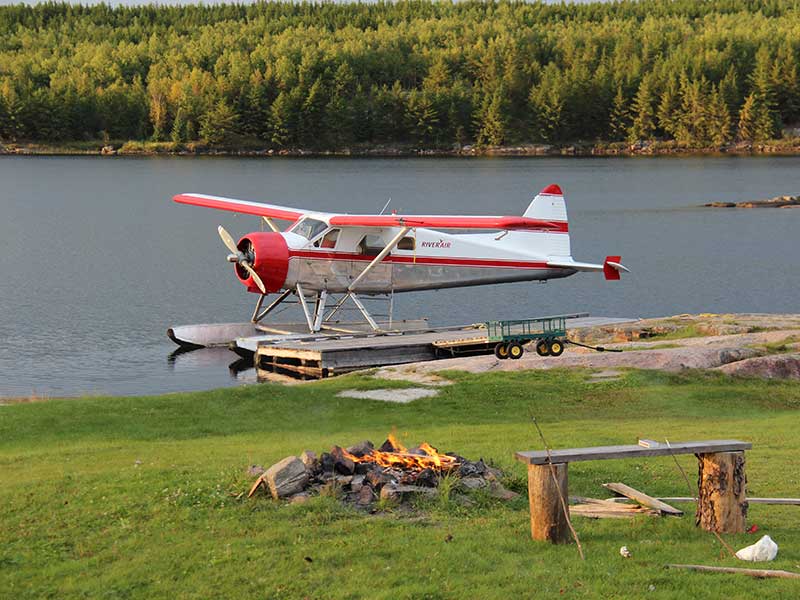 Flying in
Fly to your remote lake and cabin on one of our Canadian bush planes. Enjoy the vast naturistic views of our native land as you fly over the wilderness of the famed Boreal forest.
Fully-equipped cabins
Each outpost cabin (efficiently powered by the sun) is equipped with comfy beds, full kitchens and cooking equipment, fish cookers, indoor toilets and showers and hot and cold running water.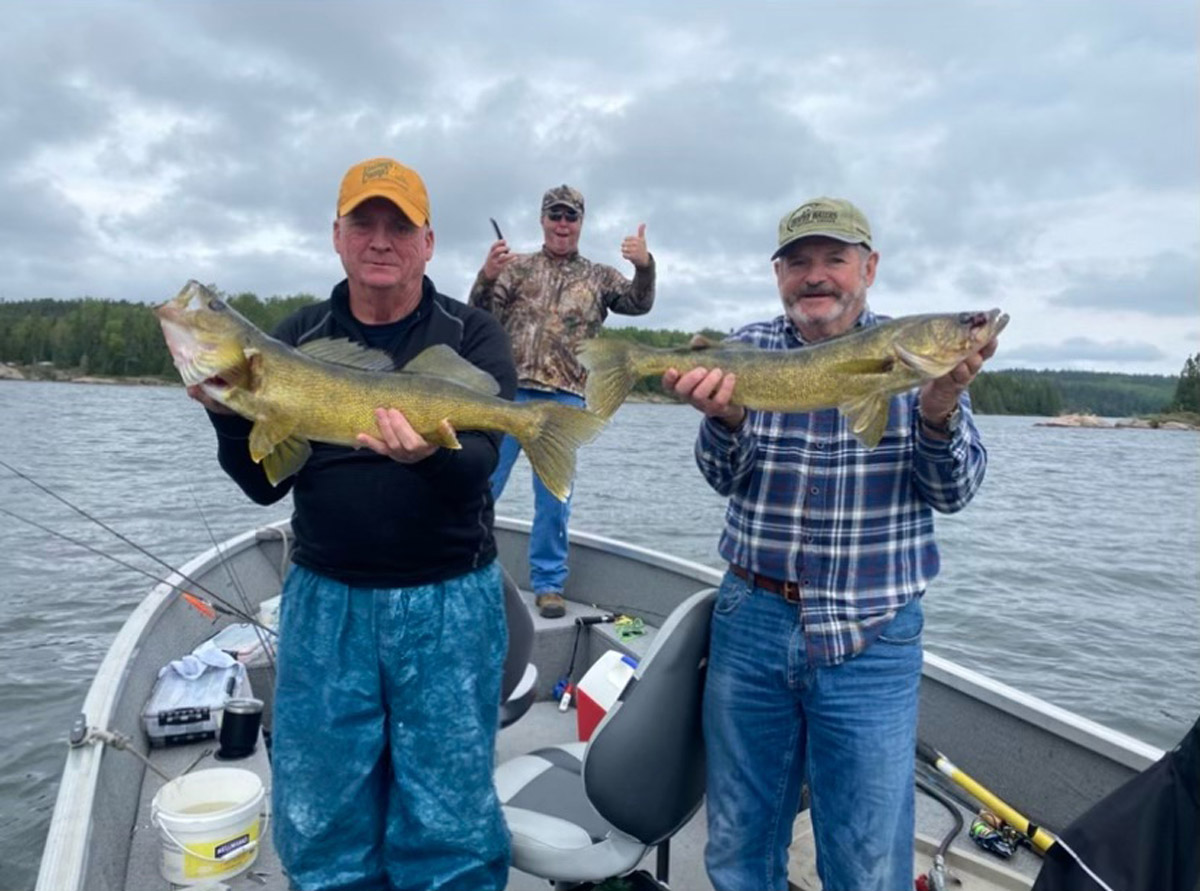 Trophy Fishing
Something magical happens when you hook onto the fish that true stories are made of. Because Halley's lakes are teeming with fish, keep your line tight because you just never know.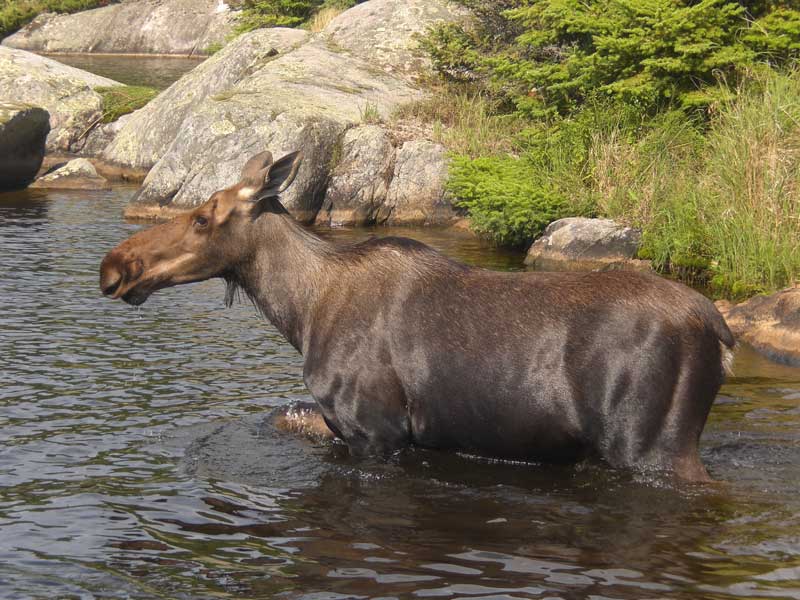 Wildlife
Moose grazing in the shallows, bears swimming off the point, loons calling through the night—in the quiet woods and waterways of Northwestern Ontario keep your eyes open for that unique sighting.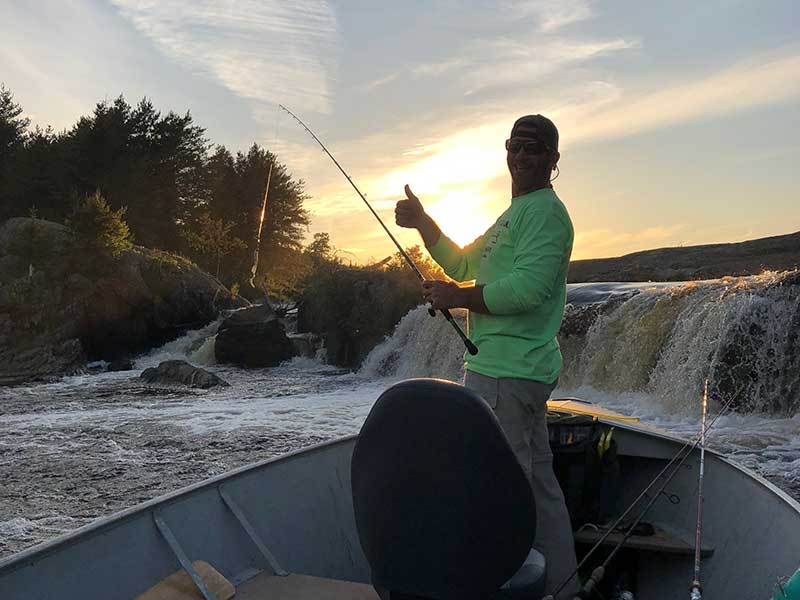 Set your own pace
Whether you are fishing at sunrise or sitting around a campfire through the night, build your entire daily schedule at your own pace and desire. You may not even need a clock for your entire stay.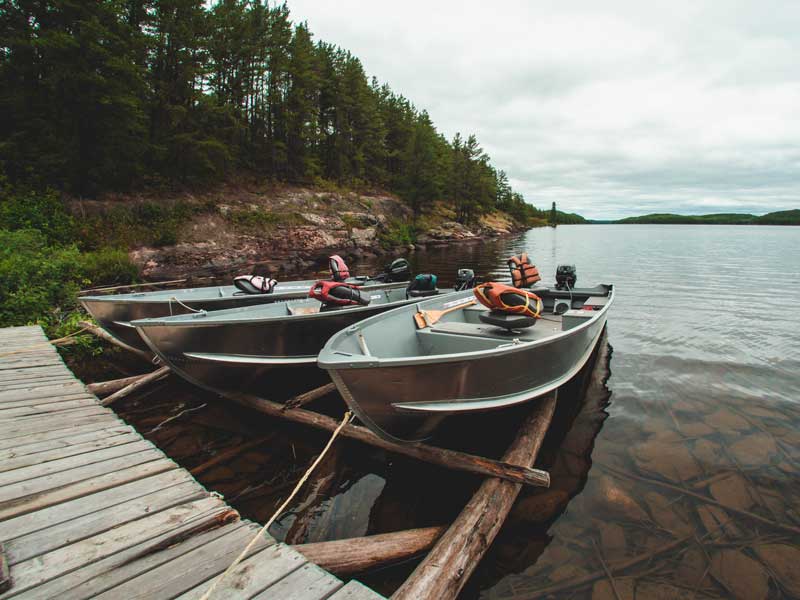 Boats & equipment
Enjoy 14' Lund boats with 25 hp motors. All the gas you need is already at the camp, so refuel as required. Plus, we provide satellite phones in case of emergency. If anything happens and you need us before we check-in or pick you up, just give us a call.
Discover the Canadian Outpost Experience
Is heading north to a fly in fishing lake in Canada your idea of a perfect getaway? To go walleye, northern pike, smallmouth bass and lake trout fishing? Come and fish our fly out lakes and not have to worry about seeing other people except for the people in your group? Does that dream vacation involve looking for wildlife like moose, bear, deer, beaver, loons, or otters for a fishing break?
Why put it off any longer? We can design a fly in fishing trip in Canada that suits your fishing needs and more! Come and catch up with old friends, family or just hang out with the people you want to hang out with and make some new memories!
Trapline Lake
4-14 people | Walleye | Northern | Lake Trout (in portage lake)
This fly in outpost, Trapline Lake, is very well known for plentiful and large walleyes. This outpost has new boats, a big beautiful cabin that has 4 bedrooms and flushing toilets-it's the complete jewel of the north! This Canadian fly in outpost offers many other lakes for fishermen to fish to see new surroundings and feel the adventure!
Rex Lake
4-6 People | Smallmouth Bass | Northern Pike | Walleye (in portage lake)
Rex Lake is a great outpost that is the perfect Ontario fly in outpost as you will see no other people other than the people in your fishing group. The smallmouth bass at this remote outpost lake has so many trophy fish registered at it we have to make extra pages for our books! This lake is 11 miles long giving fishermen plenty of area to work weed beds and underwater structure. We challenge guests to see if they catch more on artificial or live bait at this smallmouth bass outpost! The new addition and flushing toilet make this a great destination for all!
Moosehorn
2-4 People | Smallmouth Bass | Northern Pike | Lake Trout (in portage lake)
Moosehorn Lake is a great Canadian fly in fishing trip location as there is no other cabin on the lake or any roads around! The smallmouth bass at this outpost gives fishermen a fight at the other end of their line! Guests here will catch many over 18" giving fishermen then adrenaline rush of watching these fish come out of the water to strike their baits. This fly in Ontario outpost is best suited for parties of 2-4 fishermen. The trout fishing in the portage in lake will be the ultimate test of strength for fishermen!
Another great trip to Kettle Falls Lodge! Thank you for helping us celebrate my dad's 65th birthday, and your assistance in coordinating all the logistics and schedules for our group. It has been a privilege to get to know your family and staff throughout the years and share in the enjoyment of the outdoors.
ADVENTURE AWAITS...
Start Your Perfect Getaway
Ready to experience some of the best walleye, northern and smallmouth fishing in Canada? Whether you desire all the comfort and luxury of a lodge or the escape and adventure of an outpost experience, Halley's Camps offers something unique for everyone.