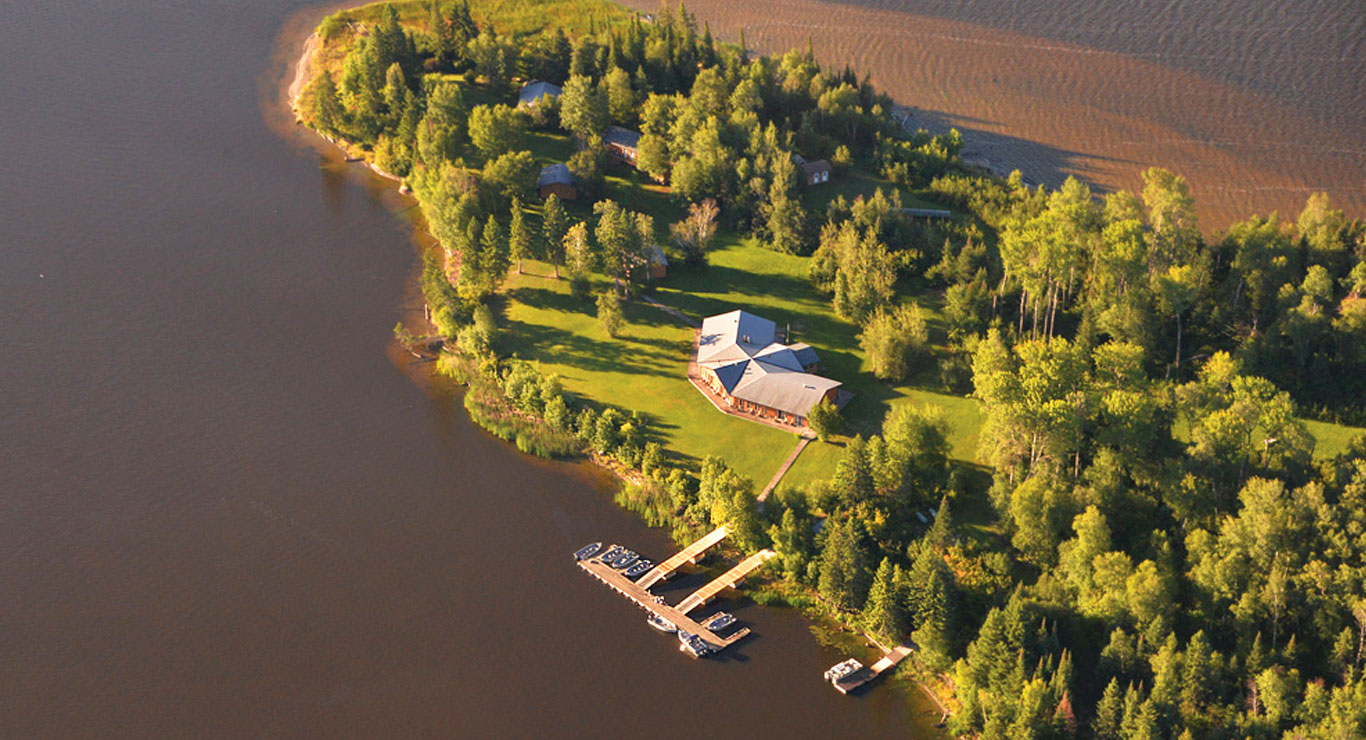 All-Inclusive Lodges
With the freedom to design your dream fishing trip.
Make Your Getaway at One of Our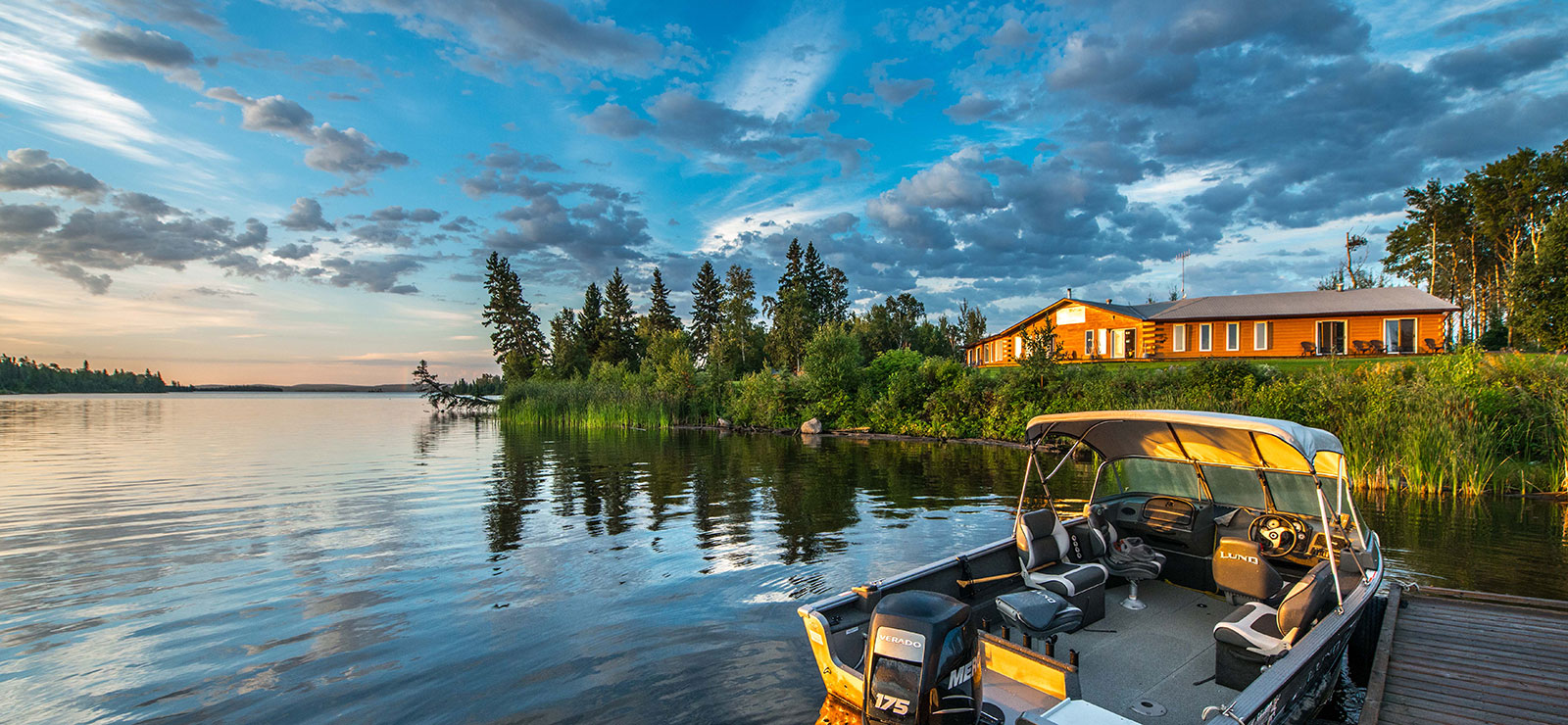 All-Inclusive Lodges
With the freedom to design your dream fishing trip.
Make Your Getaway at One of Our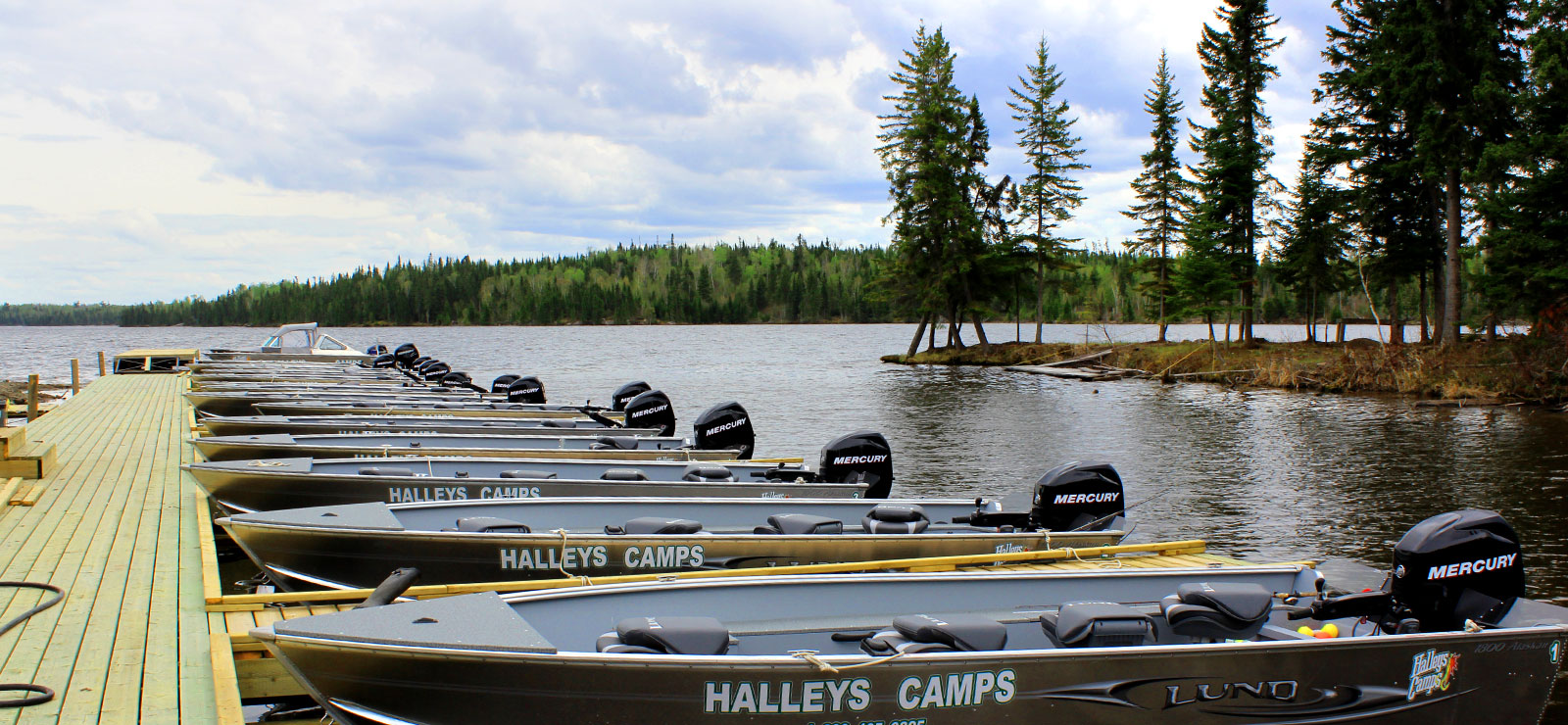 All-Inclusive Lodges
With the freedom to design your dream fishing trip.
Make Your Getaway at One of Our
We guarantee a luxurious and phenomenal Canadian fishing trip when you stay at one of Halley's two all-inclusive lodges. When you arrive, expect to be greeted with a smile as we ensure everything exceeds your expectations and that you're comfortable and familiar with our accommodations.
If you're new to Halley's lodges, we look forward to meeting you! If you're one of our returning fisherman, welcome back! We take pride in every aspect of our business and we guarantee our best effort to fulfill all guest requests — large or small.
Among the seemingly endless expanse of lakes and forest on the Canadian Shield you will find Kettle Falls Lodge nestled into the wilderness. The hundreds of miles of shoreline on the western side of the English River consist of countless islands, underwater reefs, weedy bays and 3 major tributaries: Werner, Winding, and Sturgeon Rivers. The walleye fishing, smallmouth bass fishing, and northern pike fishing have been spoiling fishermen at Kettle Falls Lodge for decades.
One Man Lake Lodge is designed for guests to be able to enjoy all the comforts of a Canadian fishing lodge from the indoors. The 8 guest rooms in the lodge have personal ensuite bathrooms, you're just down the hall from the dining room and you can enjoy the rec rooms without worrying about an umbrella if it's raining out. Each guest room also offers the convenience of a patio door that gives access to the wraparound deck. Come and experience the quieter atmosphere that is warm, homey and welcoming and will have you looking forward to your time at One Man Lake Lodge year after year.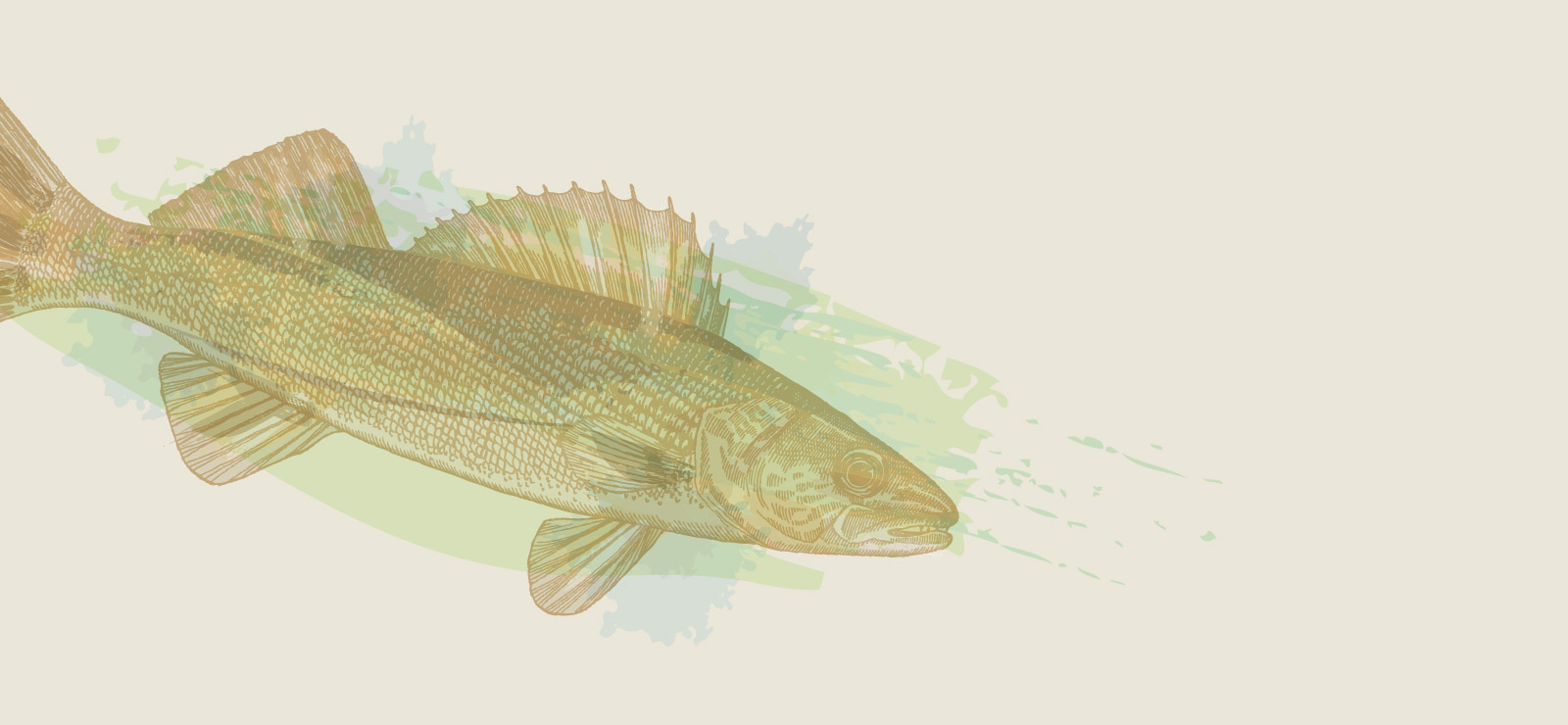 Ranging in size from about 12-33 inches, walleyes inhabit waters that have current, sheltered bays, rock points and shoals. Walleyes can be caught in 8-15'. The Halley's favorite bait for catching the whopper walleyes is live bait (minnows work best) and a jig. Jigs range from 1/4 – 3/8 oz, in an array of colors like orange, pink, plain lead, and chartreuse. Other walleye lures that catch many walleyes are deep ping crank baits (size: medium; color: hot steel, orange, and perch), bright colored spoons, and power bait (size: medium; colors: orange, gold, and perch) with jigs, drop-shots, or spinners.
Getaway to Halley's Camps for the
Best Walleye Fishing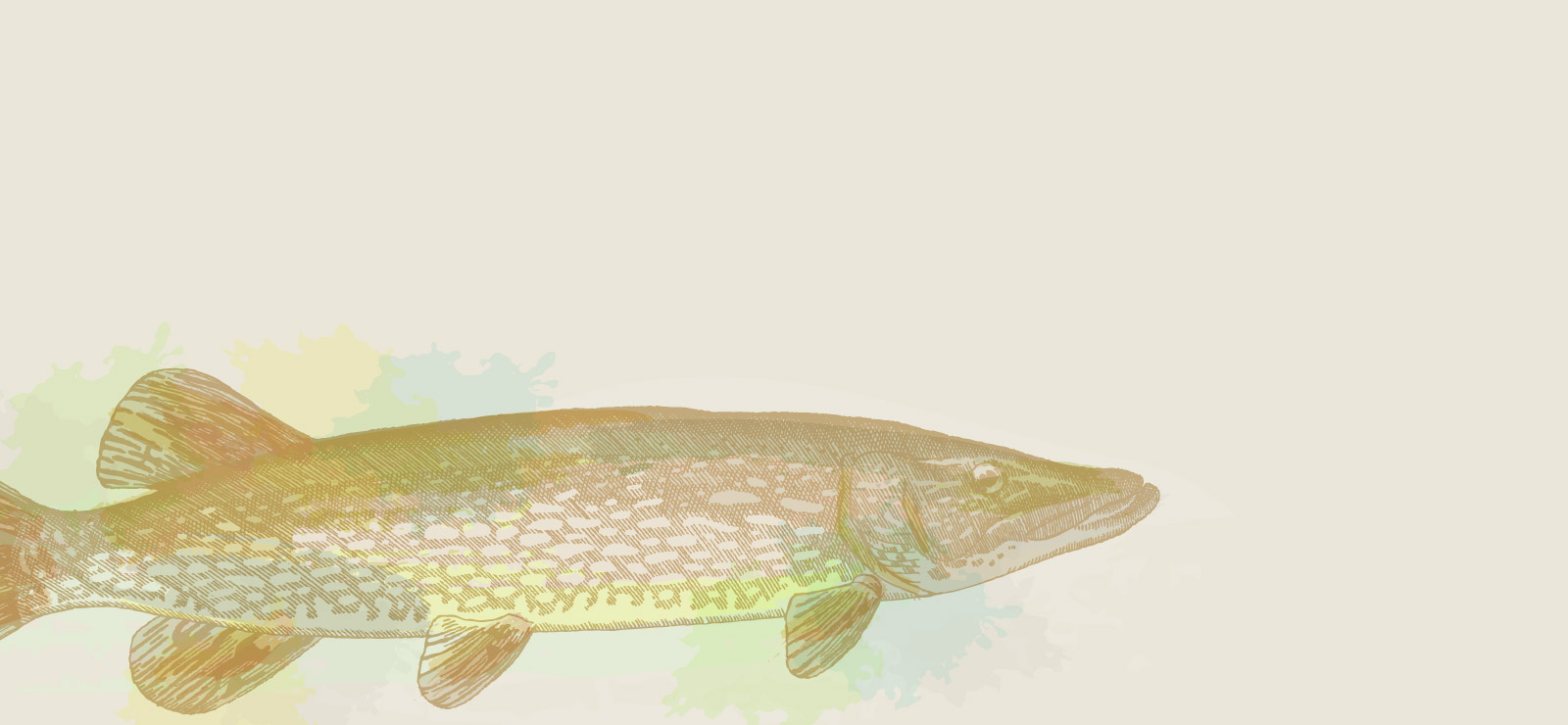 Ranging in Size from 18-50 inches, northern pike are known for their aggressiveness, and can be caught throughout the summer. They can be found most around underwater reefs and weedy bays. Our favorite baits for northern pikes are spoons (size: #2; colors: shiny, black and white, and five of diamonds), bucktails (size: medium to large; colors: black and orange), shad raps (colors: chartreuse, white and perch), and trolling lures (colors: bright, silver, and copper).
Getaway to Halley's Camps for the
Best Northern Fishing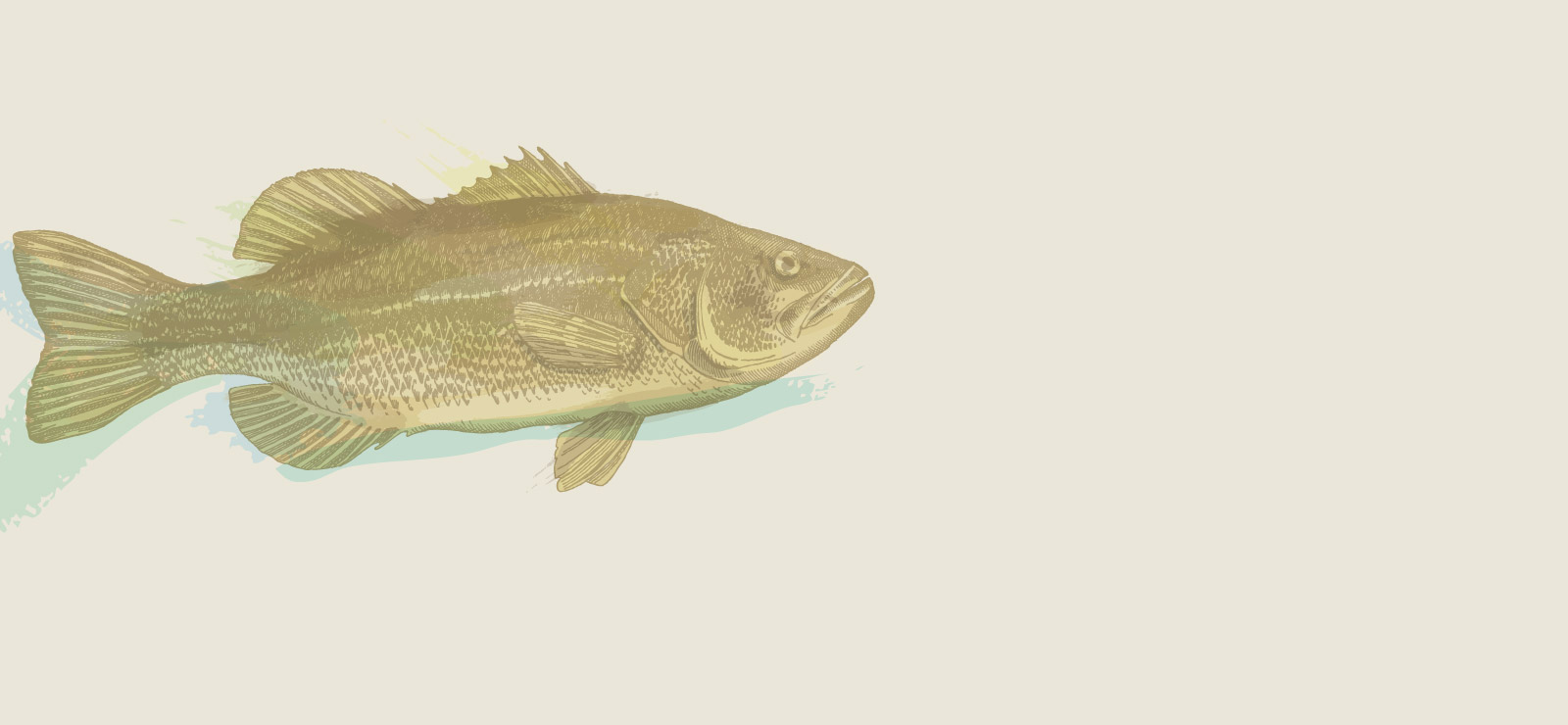 Ranging in Size from 10-23 inches, smallmouth bass are a fun, action packed fish. They are caught in the shallow waters during the fishing season with Mepps size: #2 or #3; colors: silver, chartreuse, and black), shallow crank baits (size: small to medium; colors: orange, blue and white), top water baits like poppers (colors: green, black, and silver). For the days when the bass aren't shallow, deeper running crank baits, plastics (twister tails and tube jigs), and live bait work well.
Getaway to Halley's Camps for the
Best Smallmouth Bass Fishing
Another great trip to Kettle Falls Lodge! Thank you for helping us celebrate my dad's 65th birthday, and your assistance in coordinating all the logistics and schedules for our group. It has been a privilege to get to know your family and staff throughout the years and share in the enjoyment of the outdoors.
ADVENTURE AWAITS...
Start Your Perfect Getaway
Ready to experience some of the best walleye, northern and smallmouth fishing in Canada? Whether you desire all the comfort and luxury of a lodge or the escape and adventure of an outpost experience, Halley's Camps offers something unique for everyone.