We guarantee a luxurious and phenomenal Canadian fishing trip when you stay at one of Halley's two all-inclusive lodges. When you arrive, expect to be greeted with a smile as we ensure everything exceeds your expectations and that you're comfortable and familiar with our accommodations.
If you're new to Halley's lodges, we look forward to meeting you! If you're one of our returning fisherman, welcome back! We take pride in every aspect of our business and we guarantee our best effort to fulfill all guest requests — large or small.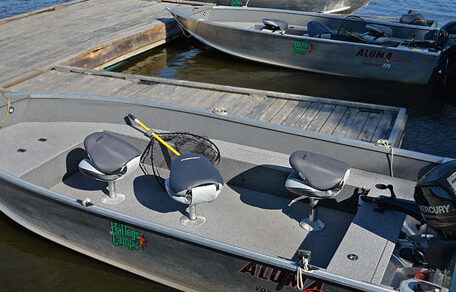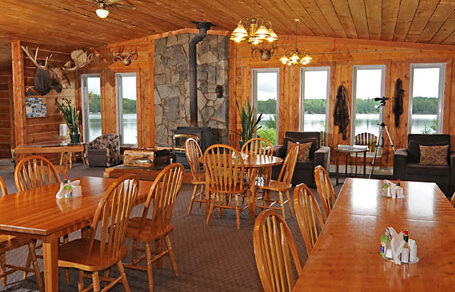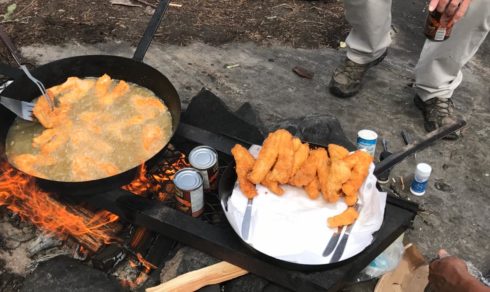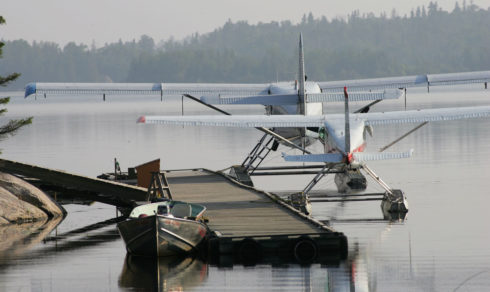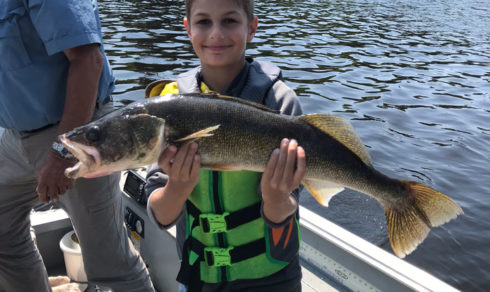 TRANSPORTATION
All packages include transportation in and out of our lodges so you feel secure and on the right track. Let your experience start the minute we meet you in person and shuttle you away.
BOATS & FUEL
We have a large fleet of 18' Lund Alaskan boats with 50 hp motors. Our staff refuel, maintain, and equipped the boats everyday so your time is spent on the water as much as possible.
DINING
After a long day on the water, relax back in the dining hall and enjoy home-cooked meals with your friends, family, colleagues and fellow fishermen.
SHORE LUNCHES
Your guide will prepare your daily shore lunch with fresh caught walleye. Fish has never tasted so good as pan-fried on an open fire along the lake shore.
GUIDES
Nobody knows the lakes like our guides. Let them show you where to fish – and if required, how to fish. Take all the trouble out of finding fish with our experienced guides.
DAILY FLY-OUTS
For the adventurous angler, float planes are docked at each lodge and can transport you for a day trip to a remote lake for untapped fishing potential.
TROPHY FISHING
Something magical happens when you hook onto the fish that true stories are made of. Because Halley's lakes are teeming with fish, keep your line tight because you just never know.
WIFI
Check in with the family at home, staff at the office or just keep tabs on your regular life. You can always feel connected with wi-fi throughout the lodge.
Among the seemingly endless expanse of lakes and forest on the Canadian Shield you will find Kettle Falls Lodge nestled into the wilderness. The hundreds of miles of shoreline on the western side of the English River consist of countless islands, underwater reefs, weedy bays and 3 major tributaries: Werner, Winding, and Sturgeon Rivers. The walleye fishing, smallmouth bass fishing, and northern pike fishing have been spoiling fishermen at Kettle Falls Lodge for decades.
One Man Lake Lodge is designed for guests to be able to enjoy all the comforts of a Canadian fishing lodge from the indoors. The 8 guest rooms in the lodge have personal ensuite bathrooms, you're just down the hall from the dining room and you can enjoy the rec rooms without worrying about an umbrella if it's raining out. Each guest room also offers the convenience of a patio door that gives access to the wraparound deck. Come and experience the quieter atmosphere that is warm, homey and welcoming and will have you looking forward to your time at One Man Lake Lodge year after year.
A remarkable family business success story… Halley's accommodations are second to none, very modern, and well-maintained, and employees that are always helpful. The fishing is excellent. My sons, daughters and grandchildren all treasure the Halley's experience and can't wait to go back.
ADVENTURE AWAITS...
Start Your Perfect Getaway
Ready to experience some of the best walleye, northern and smallmouth fishing in Canada? Whether you desire all the comfort and luxury of a lodge or the escape and adventure of an outpost experience, Halley's Camps offers something unique for everyone.