We guarantee a luxurious and phenomenal Canadian fishing trip when you stay at one of Halley's two all-inclusive lodges. When you arrive, expect to be greeted with a smile as we ensure everything exceeds your expectations and that you're comfortable and familiar with our accommodations.
If you're new to Halley's lodges, we look forward to meeting you! If you're one of our returning fisherman, welcome back! We take pride in every aspect of our business and we guarantee our best effort to fulfill all guest requests — large or small.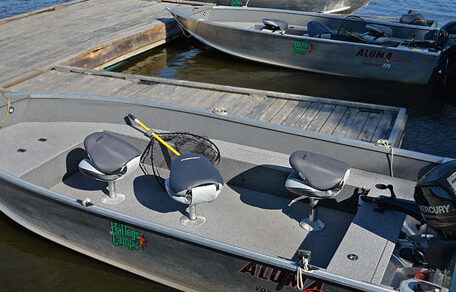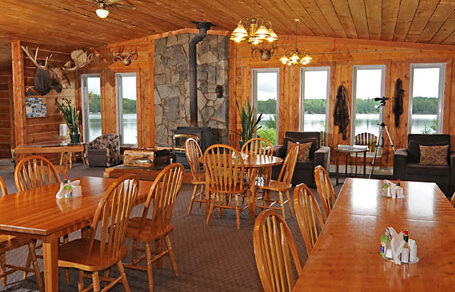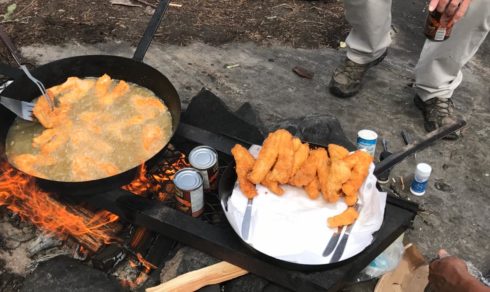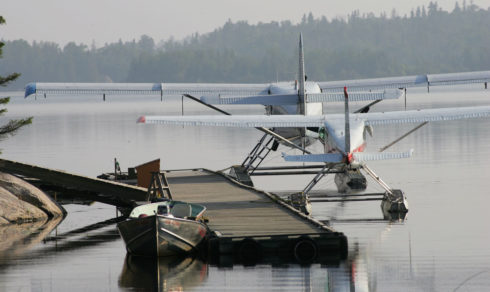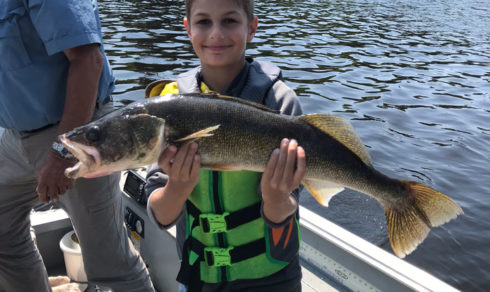 TRANSPORTATION
All packages include transportation in and out of our lodges so you feel secure and on the right track. Let your experience start the minute we meet you in person and shuttle you away.
BOATS & FUEL
We have a large fleet of 18' Lund Alaskan boats with 50 hp motors. Our staff refuel, maintain, and equipped the boats everyday so your time is spent on the water as much as possible.
DINING
After a long day on the water, relax back in the dining hall and enjoy home-cooked meals with your friends, family, colleagues and fellow fishermen.
SHORE LUNCHES
Your guide will prepare your daily shore lunch with fresh caught walleye. Fish has never tasted so good as pan-fried on an open fire along the lake shore.
GUIDES
Nobody knows the lakes like our guides. Let them show you where to fish – and if required, how to fish. Take all the trouble out of finding fish with our experienced guides.
DAILY FLY-OUTS
For the adventurous angler, float planes are docked at each lodge and can transport you for a day trip to a remote lake for untapped fishing potential.
TROPHY FISHING
Something magical happens when you hook onto the fish that true stories are made of. Because Halley's lakes are teeming with fish, keep your line tight because you just never know.
WIFI
Check in with the family at home, staff at the office or just keep tabs on your regular life. You can always feel connected with wi-fi throughout the lodge.
Among the seemingly endless expanse of lakes and forest on the Canadian Shield you will find Kettle Falls Lodge nestled into the wilderness. The hundreds of miles of shoreline on the western side of the English River consist of countless islands, underwater reefs, weedy bays and 3 major tributaries: Werner, Winding, and Sturgeon Rivers. The walleye fishing, smallmouth bass fishing, and northern pike fishing have been spoiling fishermen at Kettle Falls Lodge for decades.
One Man Lake Lodge is designed for guests to be able to enjoy all the comforts of a Canadian fishing lodge from the indoors. The 8 guest rooms in the lodge have personal ensuite bathrooms, you're just down the hall from the dining room and you can enjoy the rec rooms without worrying about an umbrella if it's raining out. Each guest room also offers the convenience of a patio door that gives access to the wraparound deck. Come and experience the quieter atmosphere that is warm, homey and welcoming and will have you looking forward to your time at One Man Lake Lodge year after year.
Just want to take the time to say thank you. Great job. You guys are the best.
ADVENTURE AWAITS...
Start Your Perfect Getaway
Ready to experience some of the best walleye, northern and smallmouth fishing in Canada? Whether you desire all the comfort and luxury of a lodge or the escape and adventure of an outpost experience, Halley's Camps offers something unique for everyone.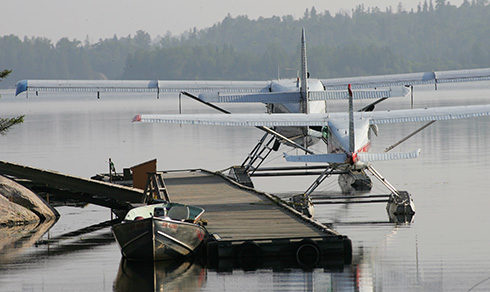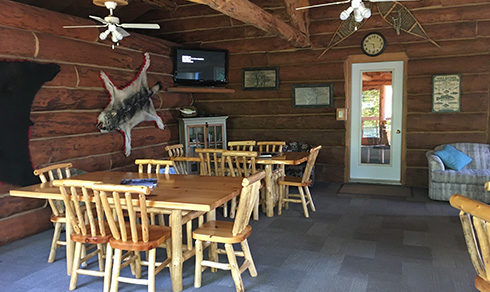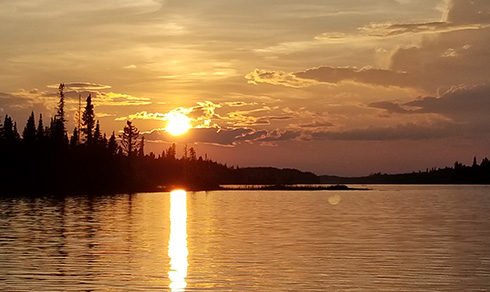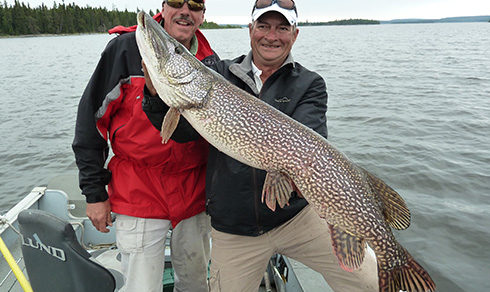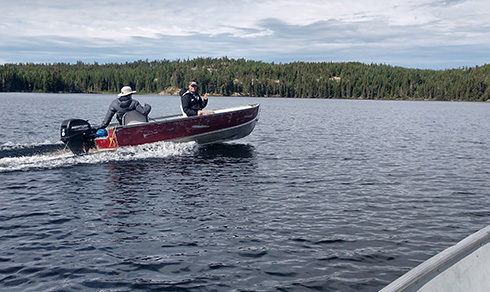 and enjoy your Shore Lunch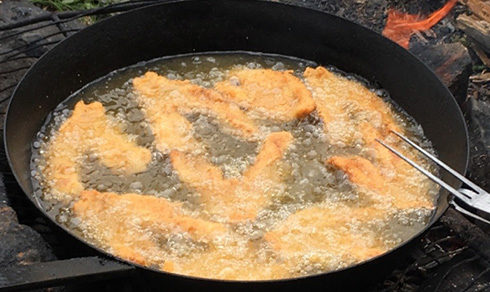 Bring your whole group
Take your entire group—your business team, your extended family, your class reunion!—to Halley's for some of the best fishing in Canada and an incredible experience they will never stop talking about!
We have historically perfected our large business trips at our all-inclusive fishing lodges. Groups let us know what they are interested in and give us information and direction, then leave the knowledge of planning and the everyday stuff to us (what we specialize in). We have had groups of 60 going to our all-inclusive fishing lodges where we are experienced in providing the ultimate retreat or meeting destinations for companies. Whether it's a sales meeting, sales incentives, and an incentive program for employees or rewarding employees for their time, we can handle the greatest fishing destination. Family reunions and family milestones are also very possible with us, we can handle either 20 at One Man or 44 at Kettle Falls and make your family's memories last a lifetime!
We offer some of the best board rooms in the world! Our comfy chairs, quiet serene areas where one can really have a chance to talk while sitting in a boat where there are no distractions except maybe at the end of your fishing pole.
Here are some of our lodge's amenities that we can do for large groups:
Special meals and daily happy hours available upon request
Coffee and Juice at 6am for those who would like to watch our beautiful sunrises
Drinks and snacks during meetings
Large group shore lunches are available for a group of 2 to 60, we can arrange for everyone to meet and have an incredible lunch with us.
WiFi
Smart TV
Satellite Phone
1-2 Conference Rooms
Travel Options
We have 4 different options for large groups of guests to arrive:
Fly into Winnipeg and our Halley's staff will meet you at Customs and facilitate all ground connections in Winnipeg to meet our amphibious aircraft and fly you directly into the lodge
For larger groups, buses are available to bring only your corporate party to our airbase in Minaki, ON (3.5hours drive) where planes are awaiting to take you to the lodge (15 minute flight)
Private Aircraft-Private aircraft can be flown into Kenora Airport where customs is available

We have a 3,000ft paved airstrip in Minaki, ON that is ½ mile from our sea airplane base
Safe plane storage in Minaki and Kenora

Private transportation to our airbase in Minaki, ON, arrive by your own vehicle or rental vehicle.
What kind of fishing experience will you create for your group? Halley's Camps offers three different accommodation options for large groups. We'll take you and your group on the most amazing fishing trip you'll ever experience for any of these lodges.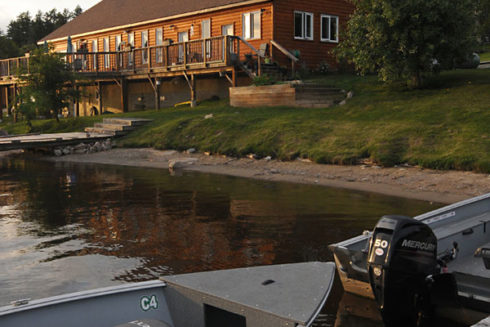 Caribou Falls Landing
Our drive-in lodge is a great option for a do-it-yourself fishing trip.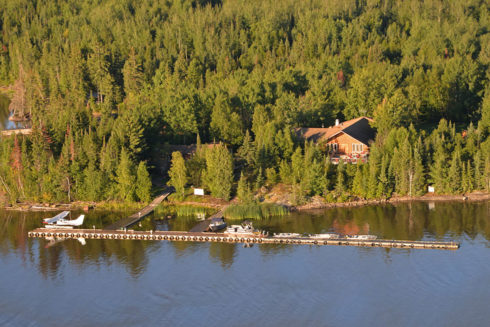 Kettle Falls Lodge
A true fishing lodge experience with a full suite of individual cabins to choose from.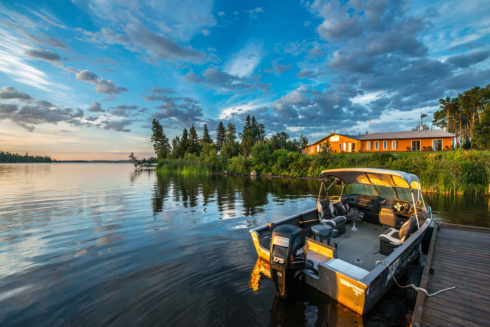 One Man Lake Lodge
Choose your stay—within the main lodge or at our private guest cabin.
Thank you for putting together another great event. The lodge staff, facility and boats were outstanding. Always enjoy spending time with good people that enjoy a little fun competition, too. Looking forward to another great trip next year. Thank you all again for making the trip so enjoyable.