The CANADIAN border is open to unvaccinated travelers! This is huge news!! We have contacted lots of people to tell them that the border is open! For 2023 dates, give us a call and we'll get you fishing!!
Here MOOSE, Moose, MOOSE
The fall is when we do our moose hunts and this year in October, we had 2 groups in at our outposts. We had a self-guided, Halley experienced group be very successful and enjoyed romping through the bush. They were an archery group that started their hunt in September and finished in October.
Our next hunt was our rifle hunt at one of our fly in remote cabins. This family of hunters were excited to be out hunting and to view the north country. They were also successful at seeing moose and had some great stories!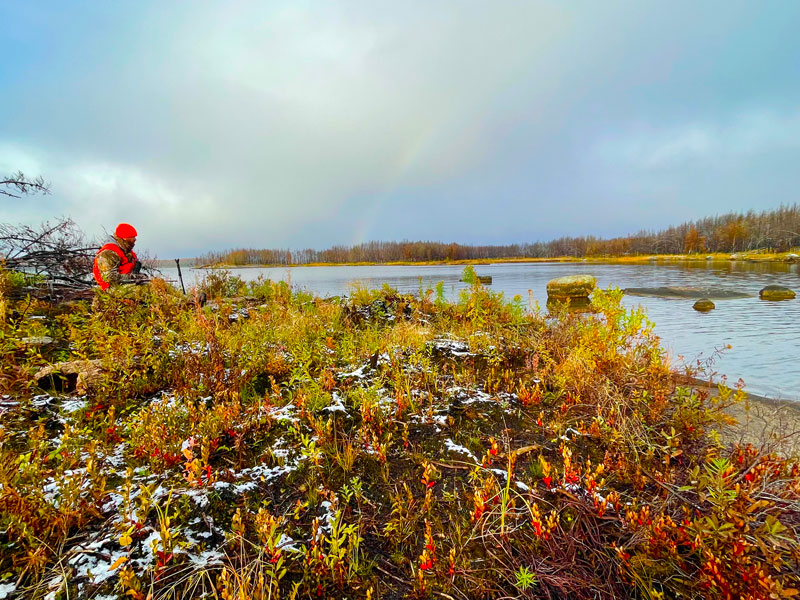 Project from start to finish
We try cutting a lot of our own wood on our WoodMizer mill. Check out the video from this summer when Chris was running the mill. This wood was being cut for shore lunch shelters as when the wildfire came through last year much of them were burned. Our big flat nose boat was used to haul the wood to the new locations and kept the progress going. Chris rounded up a crew of workers to build the new shacks and they look awesome!!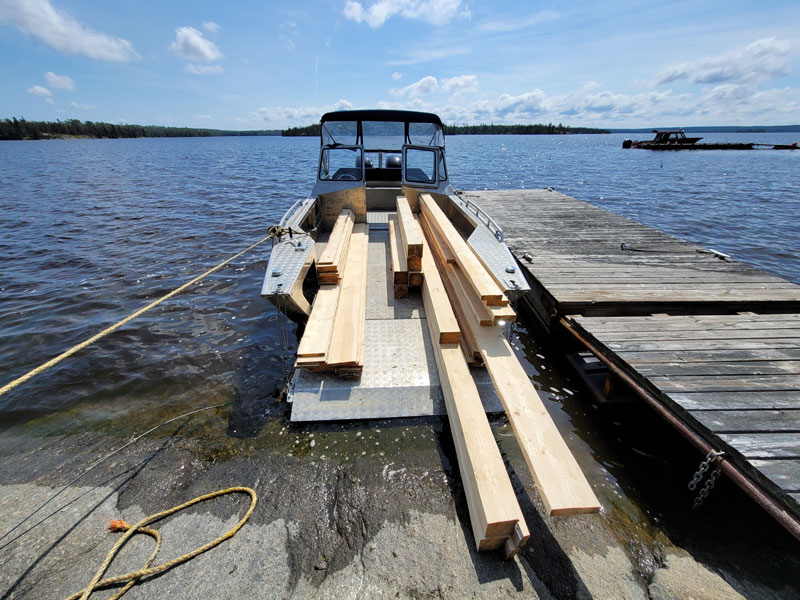 New 50hp MOTORS for 2023
We always try our best to give our fishermen great boating equipment and we are getting new motors on our fishing boats for the 2023 season. We had 6 guys working as a team pulling boats from the water, emptying all the equipment out, pulling them up next to the backhoe and they would use the machine to lift the motors off and then set them on the transport trailer. 26 motors are on their way for spring time!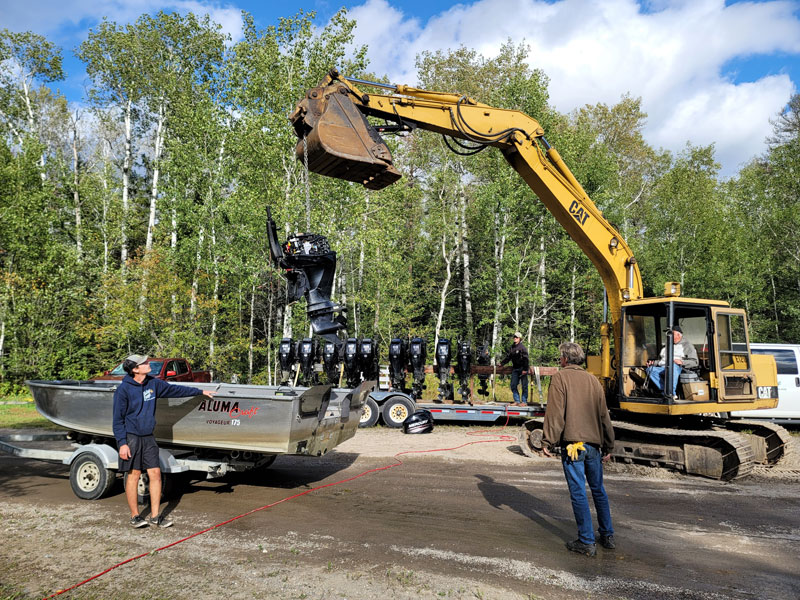 VIEW the trophy registries:
The trophy fish list for Halley's Camps has been compiled! Halley's guests registered a total of 1,170! That is an incredible number!! Click here to view the Halley's Camps Trophy Water List for 2022. The totals: 748 smallmouth bass, 175 walleyes, 242 northern pike and 5 lake trout! High five to all the fishermen this summer!!
Thank you to our staff for the summer work!
A huge shout out to all of our staff -guides, servers, housekeepers, drivers, boat transporters, managers, cooks, retail, reservations, pilots, administration and more!! One of our staff sent us some pictures in the life of working at Halley's Camps and Damien worked with us from the early days in May until October-check out Damien's pictures!!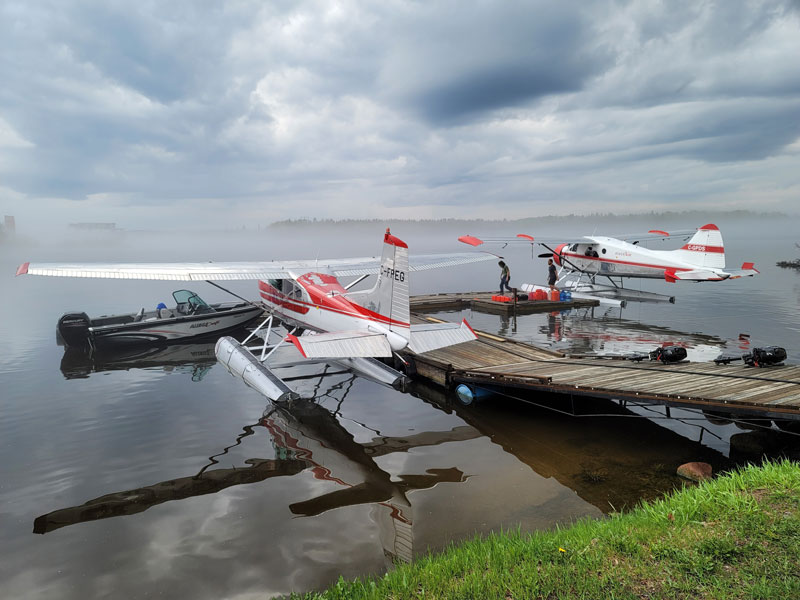 In memory
Fisherman and dear friend, Hutch Schilling, we hope you are fishing in clear skies above.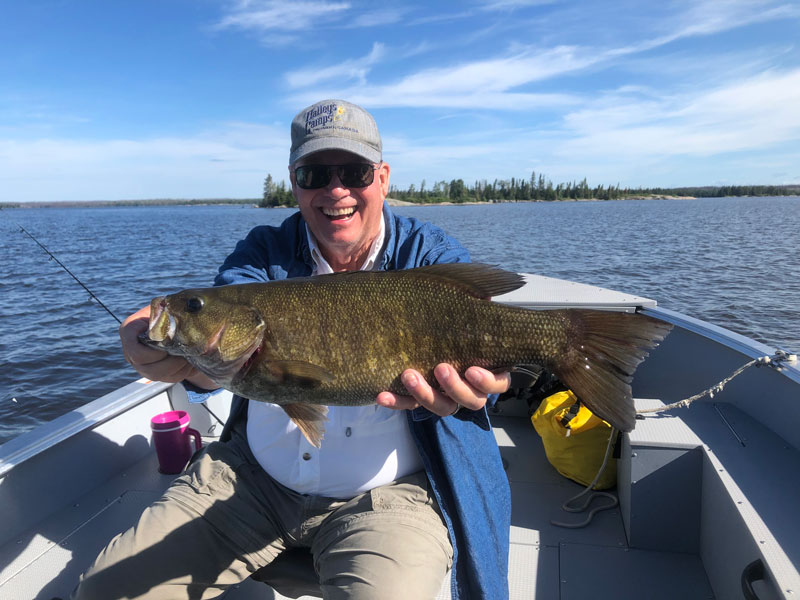 Hutch fished with us in June and July at One Man.
The CANADIAN border is open to unvaccinated travelers!
Hooking into 2023
All of our guests/fishermen/customers should have received their letters regarding the 2023 season. We have freshly updated dates on our website and if you don't see dates that you are looking for, please contact us and we will see if we can wiggle you in! Let's go fishing!