This fall the leaves captured so many bright colors. The month of September had perfect temperature weather with some days being in the high sixties to seventy degrees Fahrenheit. All in all, it was great fishing again this month and the boat rides were gorgeous!
Caribou
Reefs, shorelines, and any underwater structure were producing smallmouth bass, pike, and lots of walleye! Word on the lake was much of the bass were being caught off certain crank baits and plastics. Brian and his brothers made it up for fishing in September again this year! Out of Brian's Family, the largest fish was a 44" pike caught by Ezra-look at the picture!! We had Tom and his family/crew up for some September fishing! We also had a couple of bear hunters from the states in September and pictured here is Jim with his bear-nice one!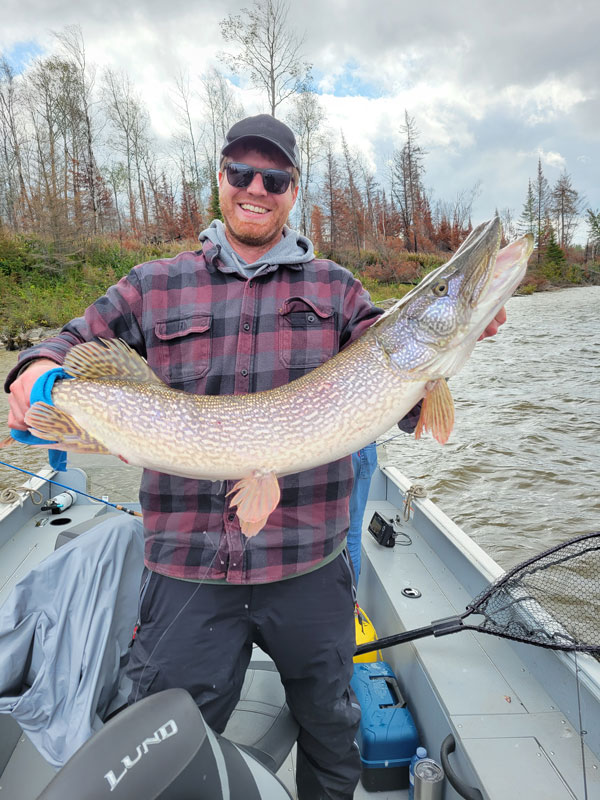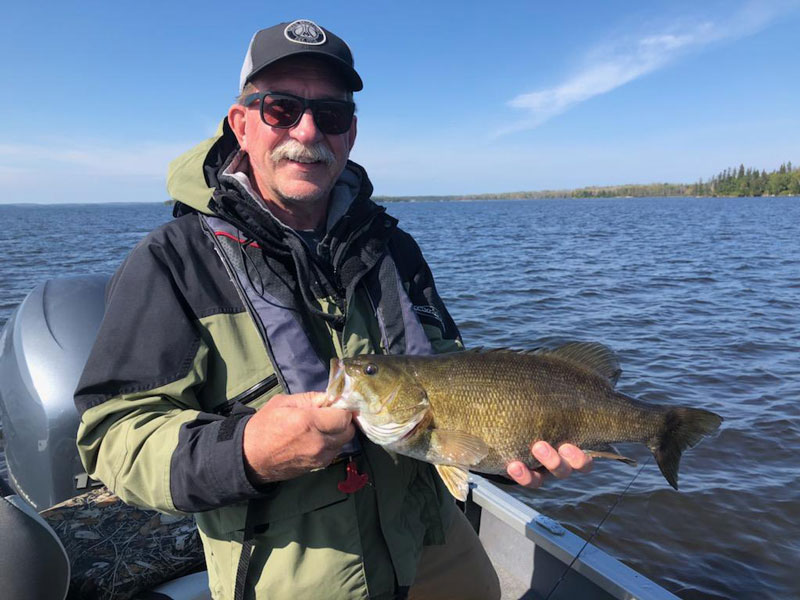 One Man
The first half of September at One Man was a busy one! We had a group that normally fishes the waters at Kettle come and experience the fishing at One Man-Mark caught 5 trophy smallmouth bass-that's pretty awesome!! We had the Esser family come fishing and they brought their next generation of Halley's fishermen and they had such a blast-boat loads of fun-fish, shore lunches, and family time! Mike caught a large smallmouth bass pictured here.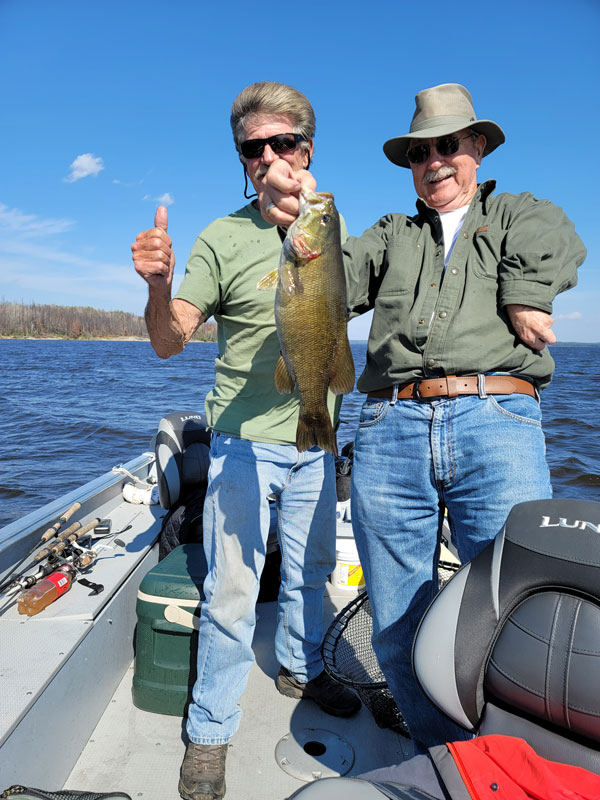 Outpost hunts
We had some hunters staying with us at our outposts and hunt camps for fall moose hunting. We had some MOOSE action this month!! Scott and Tim were stoked when they got their first moose! We will keep y'all posted on October hunts.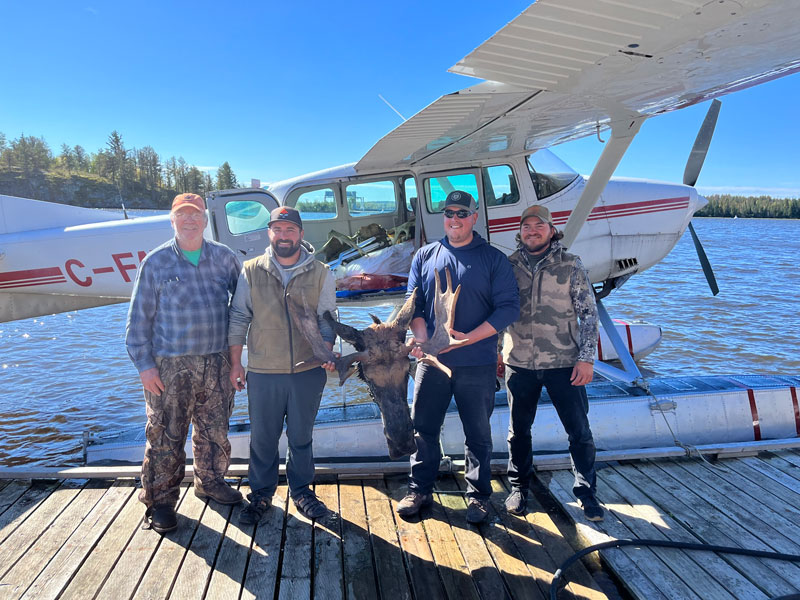 September Trout
Fishing trout in the fall is different than fishing in the summer because when the water temperature cools off, the trout go more towards the shallows. The last day of trout season is September 30 every year and this year Chris and Amber treated staff to a fly-in trout lake before the end of the month. Chris flew the crew into Secret Lake # 27.5 and everyone hooked into the trout!! Kenna, in our reservations department, even got out of the office for the day and proved she could catch fish!! Our guides from Kettle Falls, Brian and David, joined them as well as Damien from Caribou. It was a super fun day!!