Caribou Falls Landing
Caribou Falls Landing guests reported that this was the best fishing that they have ever had!! The fishing was on fire and the walleyes were biting anything that was put in front of them. We had the pleasure of seeing Roy up at Caribou and Roy has been fishing with Halley's Camps since 1997. Here are 2 photos of Roy one from 25+ years ago and one from this past summer in 2022 with his 30" walleye!!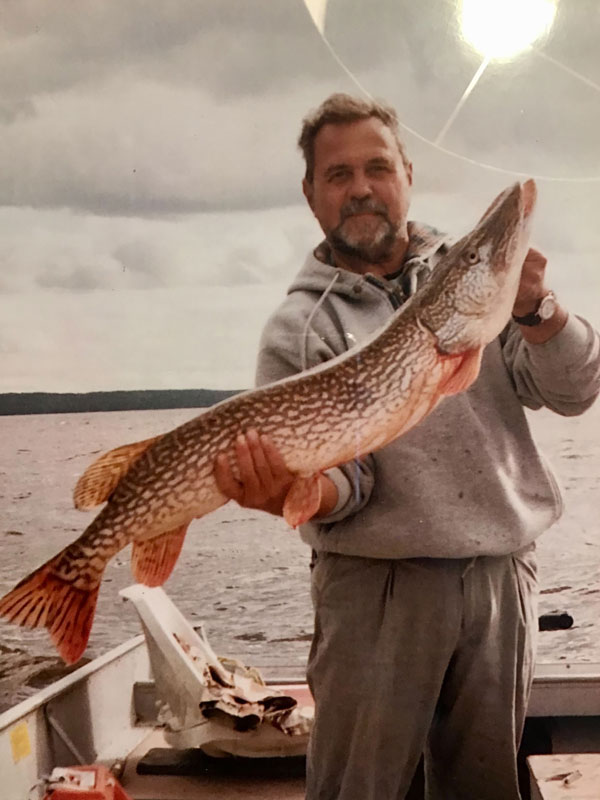 Here also are a couple of photos of Don and Rich-a couple of fishing buddies!!! Another fishing crew caught the heck out of the walleyes the 3rd week of June-Dennis and the boys said this was the best fishing that they have ever had at Halley's Camps!!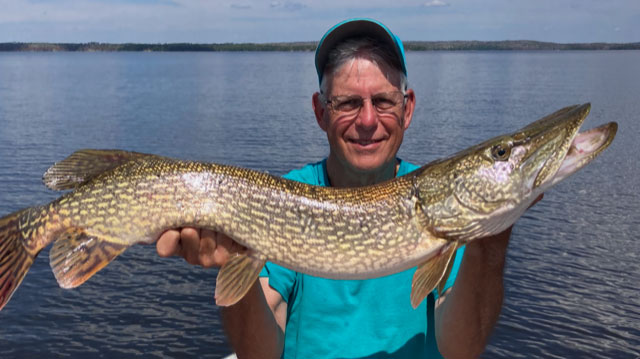 The Bucholz party had some giggles as in their entire fishing group, fisherman Garry, had caught the smallest fish as well as the largest fish-they cannot all be trophies! LOL!!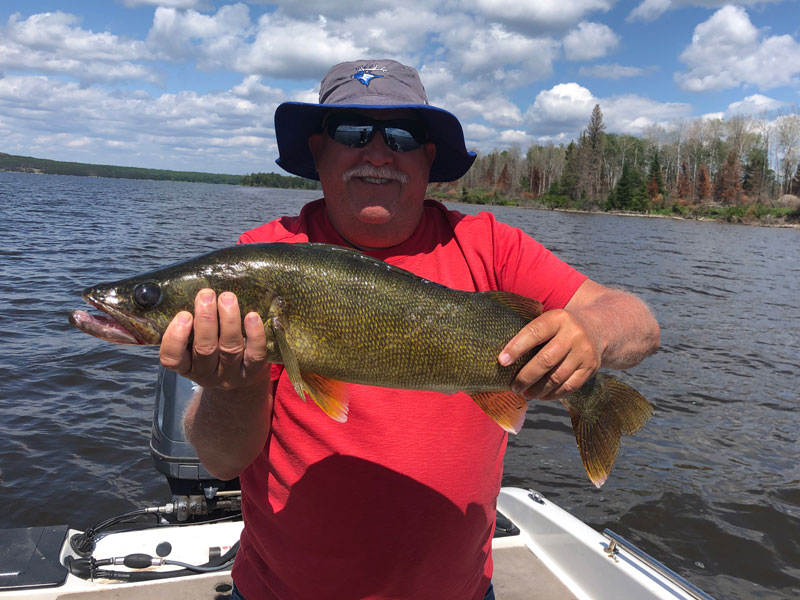 Also, pictured is Louis Halley and Jim, Jim has now been guided by 4 generations of Halley's starting with Louis's great grandpa Louie, his grandpa Gene, his dad Chris and now Louis-how cool is that?!?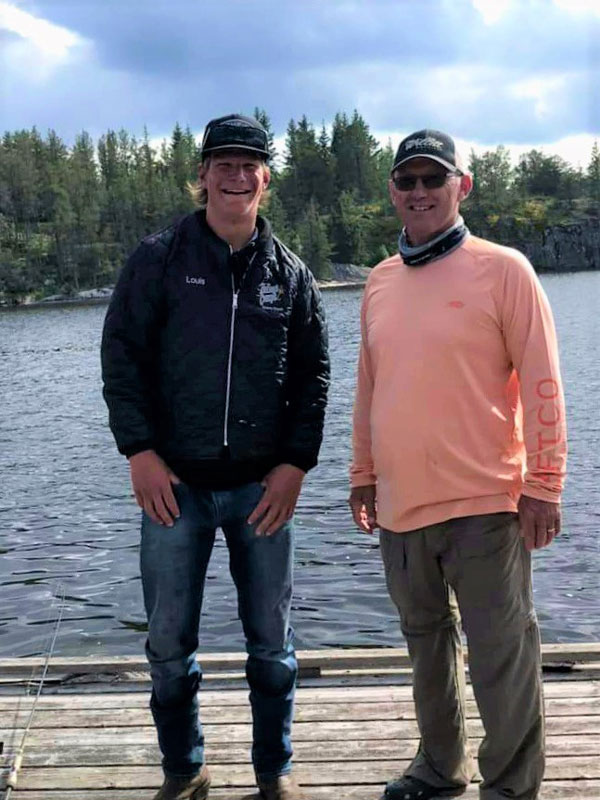 One Man Lake Lodge
One Man Lake Lodge had a busy start to the month with many fishermen. It was great seeing groups of couples, kids, and families. One of the favorite stories of the month was a student was able to plan his own graduation present and he chose a trip to One Man! Luke, his dad and friend came and fished at One Man-now that is a trip Luke will remember for always!! We were also happy to finally meet the significant others of some long-time fishing/hunting guests Dave and Mike!! Another family visiting was Chris and Alyssa with their kids and her parents and it was awesome to see the family coming together-fishing and having fun. We really enjoyed all of our guests this month-we are just so happy to have everyone back besides the One Man on the island (this is a joke haha-One Man Lake Lodge sits on an island).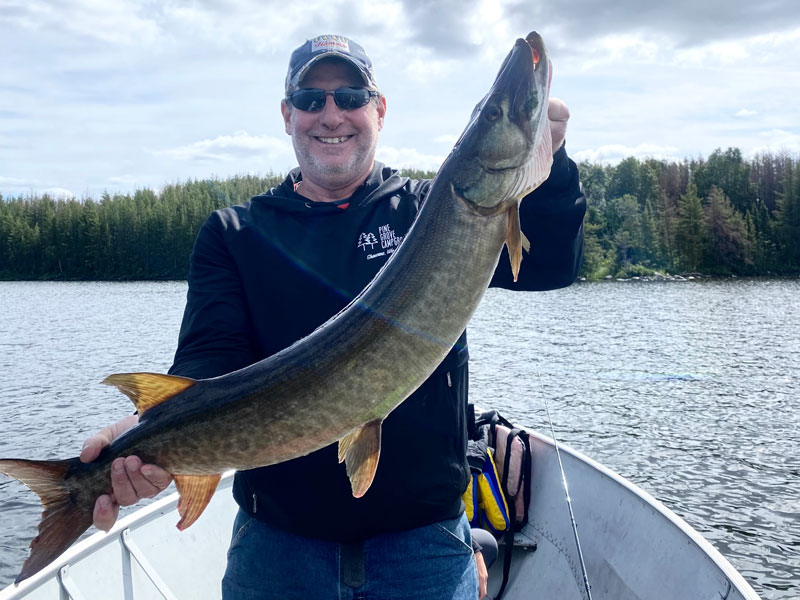 Kettle Falls Lodge
Kettle Falls had the pleasure of hosting the Walleye Derby gang organized by Denny Baker from Iowa. Denny has made 41 trips to Kettle Falls. Denny started coming when the barges were being used for customers at Kettle Falls before the lodge was even built-he has seen many changes through the Halley's Camps decades. This year it was a mixed group of friends and family that caught a lot of walleyes while staying at Kettle Falls-ok they caught some bass and pike too! The weather this August was beautiful and the sunrise and sunsets were unforgettable.
Not only was this month full of fishing, but we were able to cross some items off the list. We replaced all the walkways at Kettle Falls with new composite decking. It looks great and will continue to do so for years to come!!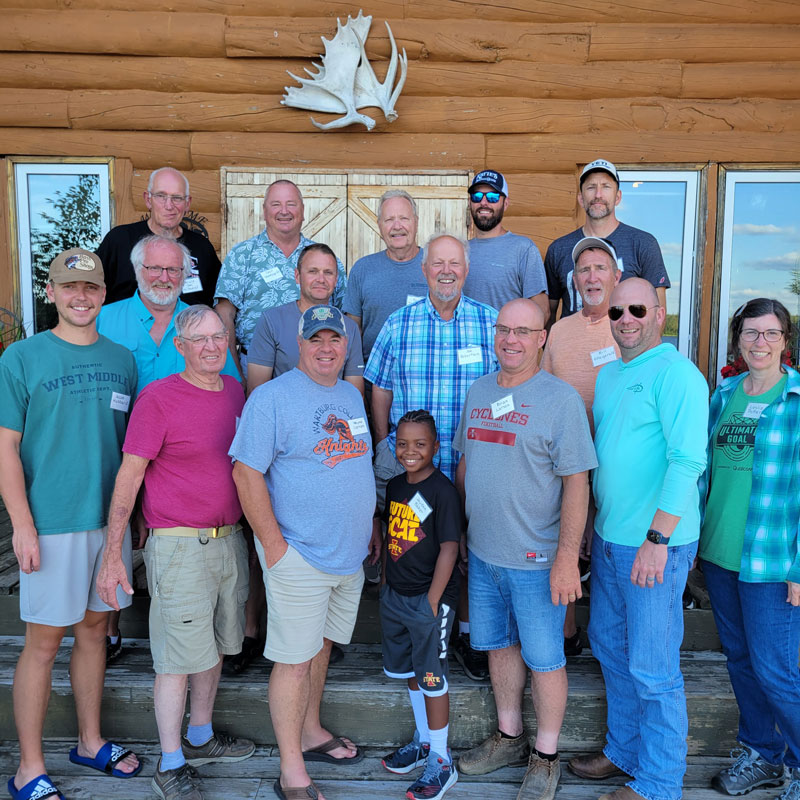 Halley's Camps Fly in remote outposts cabins
Our fishing enthusiasts at our outposts proved there is lots of fish in the lakes!! We had groups from all over the US this month!! One of our groups, were from Illinois and they caught trophy pike and smallies! Way to go John and Aaron!!