July: Beautiful weather, beautiful fish!
Caribou Falls Landing
Caribou Falls Landing had some fishing excitement with the numbers of fish and the quality of the fish being hooked! This month the walleyes were on the humps, reefs, and shorelines throughout the river and the legendary northern pike were fun to hook into. Look at Rob and Don pictured here are happy as they reeled in and defeated these lake monsters. Fishermen reported lots of doubles and triples at one time in their boats which is nice to get everyone enjoying the fishing! Not only was the fishing great but the weather was perfect for swimming and living in the moment of the great outdoors. Guests were picking and relishing the fresh blueberries that they would either see on the shores of the lake or on their morning/evening walks!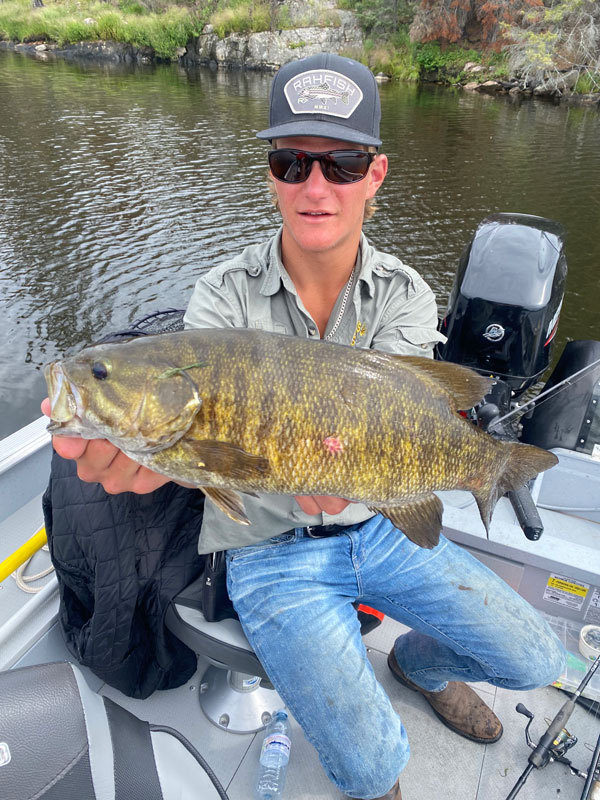 One Man Lake
This July the trophy book was out and guests were registering a ton of trophies!! We hosted friends, families and corporate groups at One Man which is a great location for groups up to 20 people. We had a group of family from Texas of young and experienced fishing together-young and seasoned-they all gathered. The Siering Family also stepped into their home away from home at the lodge as they have been fishing for years at One Man. Guests at One Man were really enjoying our cook, Karin, as her cooking was amazing! Should've warned One Man Lake guests to watch the waist lines at One Man and she made sure there are no hungry fishermen!!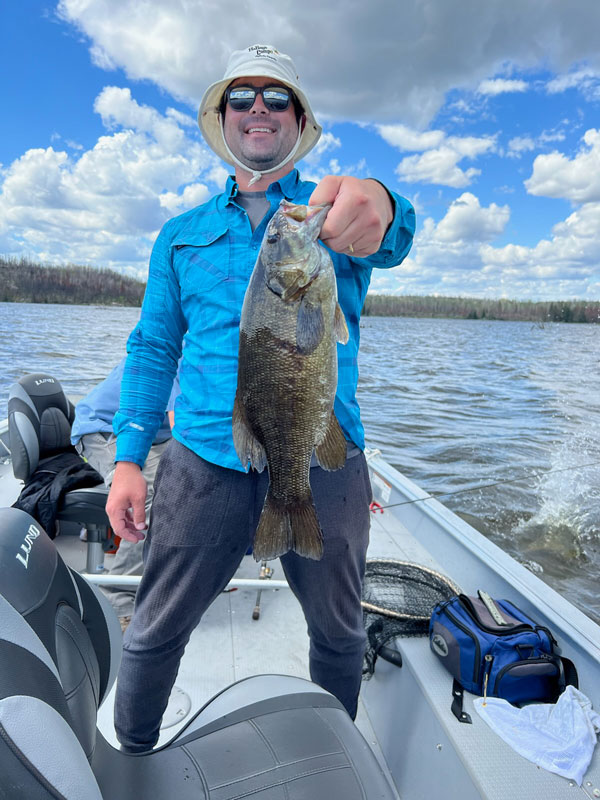 Kettle Falls
This month was full of amazing fishing, breathtaking sceneries, delicious food, and trips to toast to at the end of a day's fish. For the past couple of years, the Ownby's have been trying to have their 50th wedding anniversary celebration with lots of their family at Kettle Falls. This was the year it finally happened!! They had great fishing and memorable times! Kevin caught the largest trophy at Halley's Camps this year with 33" of walleye!!!! That is almost 3 rulers long!!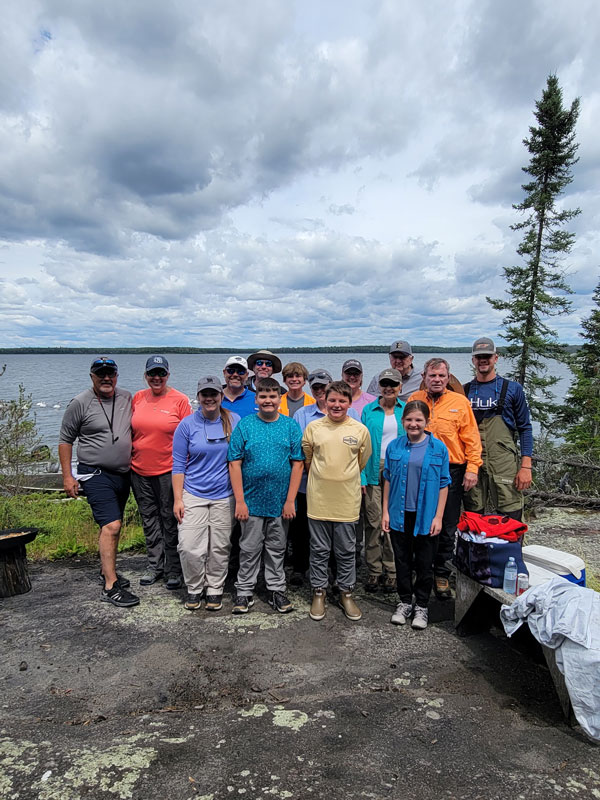 The James family, new to Halley's Camps and Kettle Falls, had absolutely outstanding fishing with multiple fish and trophies! The Osbournes, a father son duo, also had some great fishing-they had a quick trip only 2 days but WOWWWWW they really caught the fish! The photos of July's fishing are outstanding!!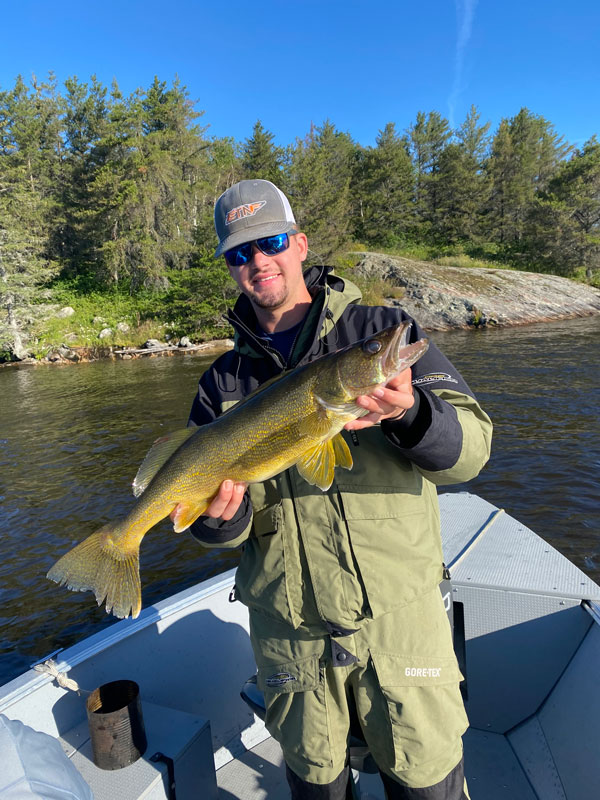 Halley's Outposts Cabins
We had some fishing adventurers at our Trapline Lake this month-we don't think there was much water that they hadn't fished, boated through, paddled through or swam through!! Shad brings his family and friends and lives the fullest outdoorsman's life while staying with us. Many Trapline guests this year loved the quiet solitude of Trapline Lake. Fishing multiple lakes a day/a week/a trip while catching walleye and northern! The sunsets off of the new deck at Trapline are something to remember forever as the sunset glistens off the water for miles after a day's fish.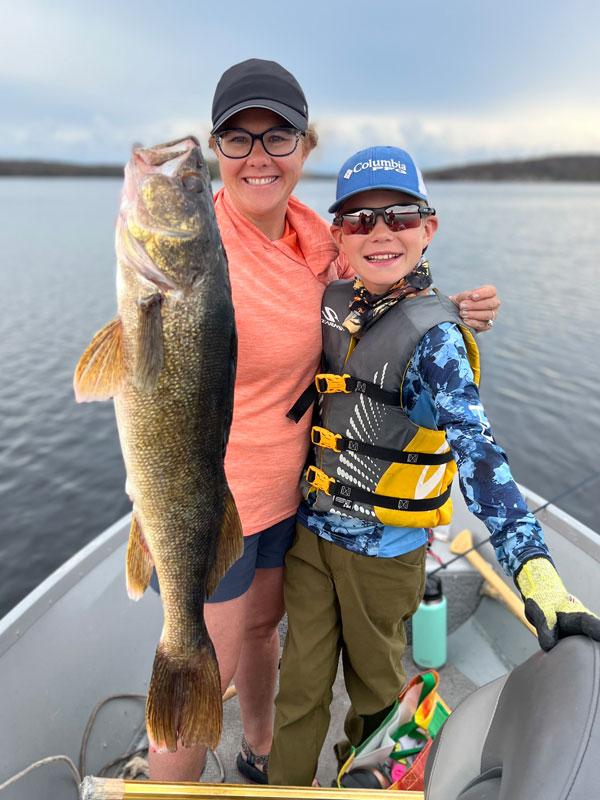 Rex Lake guests had enjoyed their fill of smallmouth bass fishing-LOTS of trophies this month as well as the number of fish being boated! The guests here loved the solitude of the north while exploring their way to Little Rex-the waterfalls on the river were absolutely beautiful and listening to the waterfalls watching the sunset was so captivating and relaxing.
Let's not forget about Moosehorn-fishermen there enjoyed the cozy cabin, the great BASS fishing, beautiful sunrises and sunsets. Reports from one group was that they were able to watch the bass striking their lures!!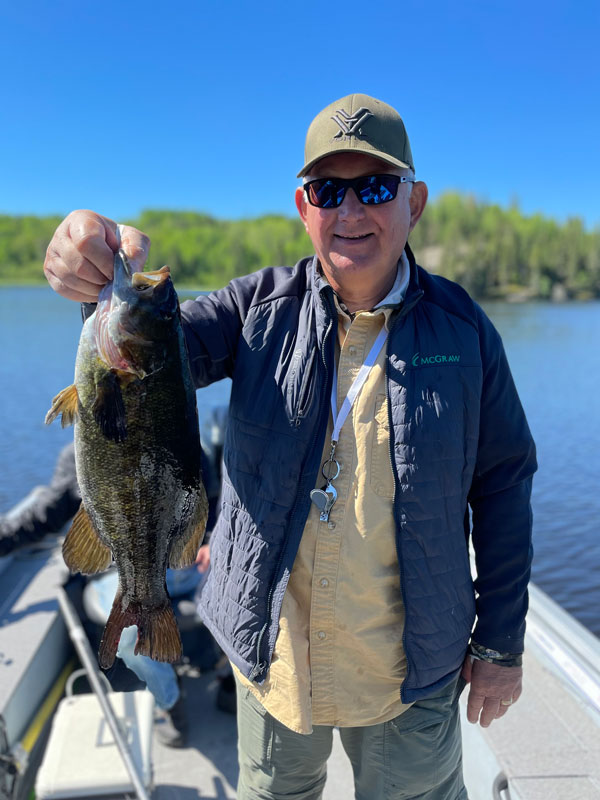 PHOTO CONTEST!!!
Please send us your fantastic photos of your fishing trip unless you don't want them in any publications. The winner will win a dozen of minnows for their 2023 fishing trip-HA-just kidding-we are going to be giving the winner of the photo contest a gift certificate of $400.00 to be used on a 2023 fishing trip! Please email: [email protected] with your name, our Halley's Camps lodge or outpost property name, and what month you stayed with us and we will let you all know the top 5 runner ups! Deadline is December 20, 2022.