Halley's Trophy Fishing List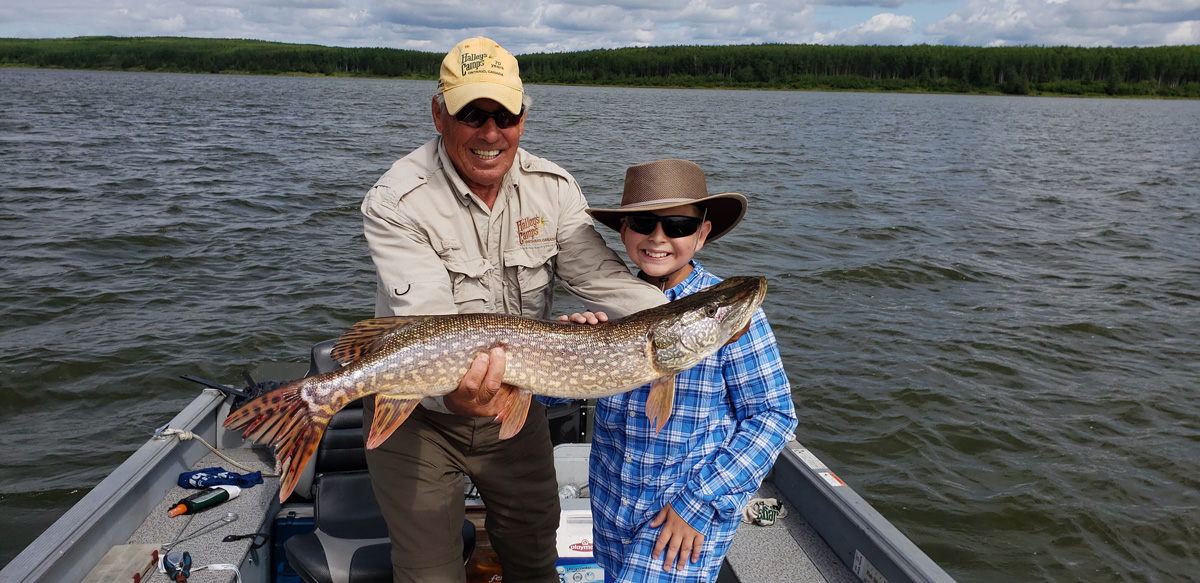 As our guests all know, we keep a record of all trophy fish caught at our lodges and outposts for the Trophy Waters Conservation Area listings.
The minimum lengths for trophy fish caught in the Trophy Waters area is actually more stringent than the rest of Ontario. It is true, and we are proud of the fact. Associated partners of Ontario Travel have regulated that the following lengths apply throughout the rest of Ontario to qualify your fish as a trophy: 30 inches for northern pike compared to our 38 inches, 25 inches for walleye compared to our 27 inches, and 17 inches for smallmouth bass compared to our 18 inches.
So what does this mean for you? When fishing at Halley's Camps in the Trophy Waters, you are fishing in a well preserved, well maintained conservation fishing area. It means a fantastic fishing vacation with plenty of fish, and a real chance at a "true" trophy. You do the math. Then come and experience Halley's for yourself!
ADVENTURE AWAITS...
Start Your Perfect Getaway
Ready to experience some of the best walleye, northern and smallmouth fishing in Canada? Whether you desire all the comfort and luxury of a lodge or the escape and adventure of an outpost experience, Halley's Camps offers something unique for everyone.