We have to admit the ice situation here was a little thick in the beginning of May. Chris and staff went to Kettle Falls Lodge to start the preparation of opening. They had to push a boat over 250 yards of snow and ice to get to the current where they hopped in the boat to go down in the current. Chris and Seth broke through the ice in a lot of the way to Kettle Falls. Within 4 days it was open enough where we could use the big boat to go back and forth. We were not using our normal access way to Kettle as the big section of Umfreville Lake on the English River was still frozen solid. For many days, the staff would go in and out of the lodge by boat. Finally in mid-may we had strong south winds and warm weather that was the perfect equation for melting and pushing the ice around enough that the entire river was open shortly after.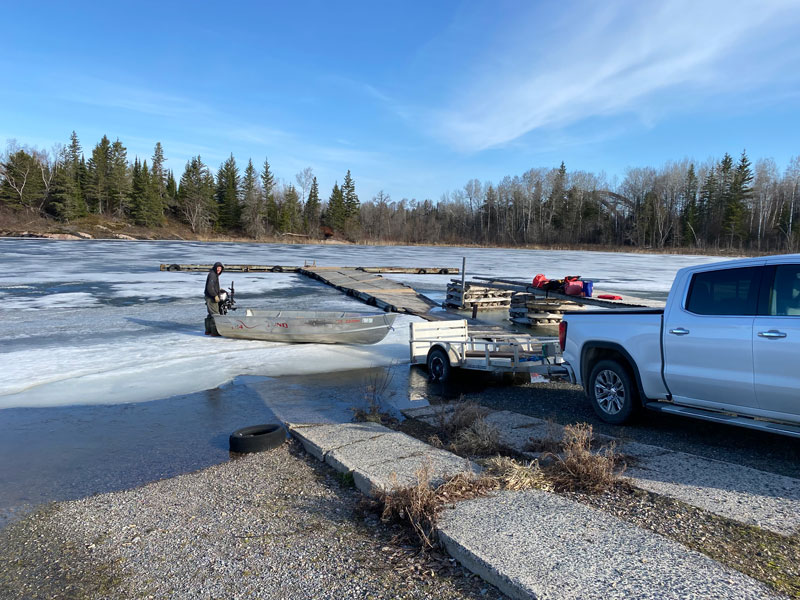 Bear Hunts
We were able to put bear hunters at Rex Lake on May 14th and they were successful at their hunts. They were our first guests of 2022!! It was so good to see that we have people staying at all of our outposts and that they are fully operational after sitting for almost two full years.
We also had bear hunts at Kettle Falls on the 15th of May and our fishermen were due to come in a few days after that. One of the bears got close enough to bite the hunter's bow and arrow case on May 18th at Caribou Falls Landing.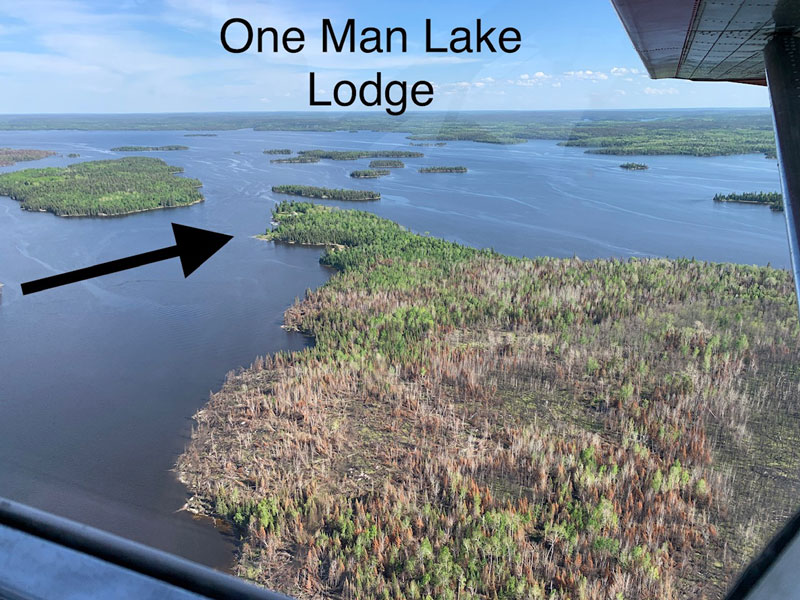 The burn
Our May guests were able to see the aftermath of the forest fires from 2021. Over 500,000 hectares burnt and can really take in how much the fire burnt. We lost a couple of boats and some shore lunch shacks, but we are happy to report we didn't loose any buildings. Through the burn you can see the cycle of nature as the patches of clover are sprouting and some of the trees are budding.
The school projects
Our 2 teenage sons were in shop class in high school and they had mentioned that they were running out of projects so we bought all the lumber for the class to build picnic tables. These picnic tables have been placed at all of the shore lunch shelters that we lost in the fire. The class also built new corn hole tables that are at the lodges—pictures to be coming in June!
Flooding waters
We had so much snow over the course of the winter that we had so much run off that we knew we were going to have a little higher water levels. The month of May we had double the rain that we usually do and the amount of water that we had kept rising. This didn't effect the lake levels too much where our locations are it was our access road to Caribou Falls Landing. The water started creeping up over a week and finally starting to cover the road a bit and then the next morning we had over 6" of water. Every day the water was getting higher and higher. We notified many customers that there was some high water on the road and we were playing taxi for many. We would drive through the water and then pick them up on the other side and if they were pulling a boat, we'd pick that up too and bring the customers to Caribou Falls landing. The water eventually was over 30" of water-and then turned into 32" of water. What we were saying is think of the inseam on your pants—that is some high-water levels on a road! It took 3 days but the road was eventually fixed by adding more and more layers to the top. We will never forget this summer with the ducks swimming over the road, our kids at night having to canoe across it, and customers waving from their boats while we would bring them through—our Halley's Camps parade!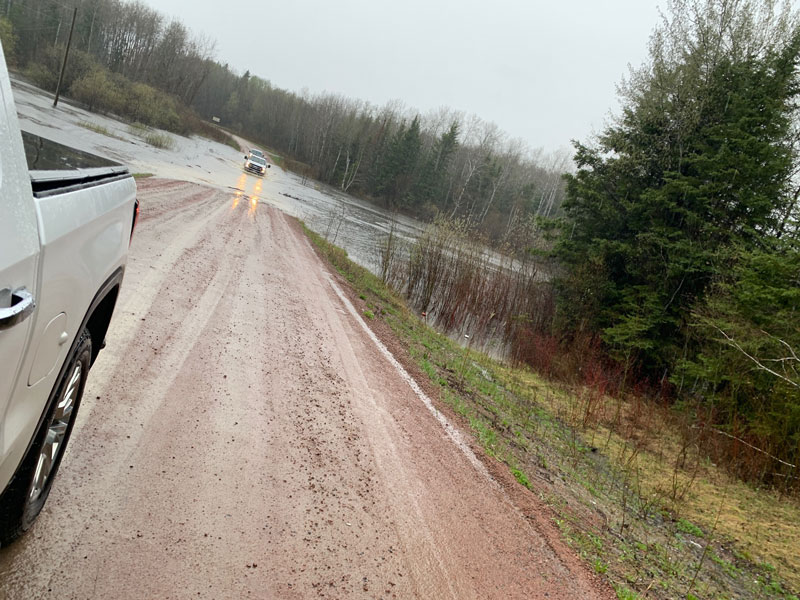 FIRST Fishing Reports in 2022—it's been a while!!
The fishing reports were that the northern for the first week of fishermen hadn't even spawned some of them! The water temperature was 41° and soon it warmed up to 50-55°F in a week. The big northern and all northern pike were biting this May. It was an awesome thing—you could catch a different size northern in almost every cast!
THE FIRST TROPHY FISH RECORDED AT CARIBOU WAS A 32" WALLEYE!! 14-year old Jake was so excited and we were proud to give him his trophy walleye pin, his trophy hat and certificate!! This was Jake's first trophy he has registered. This May as the water temperatures warmed, the smallmouth bass and walleye really turned on!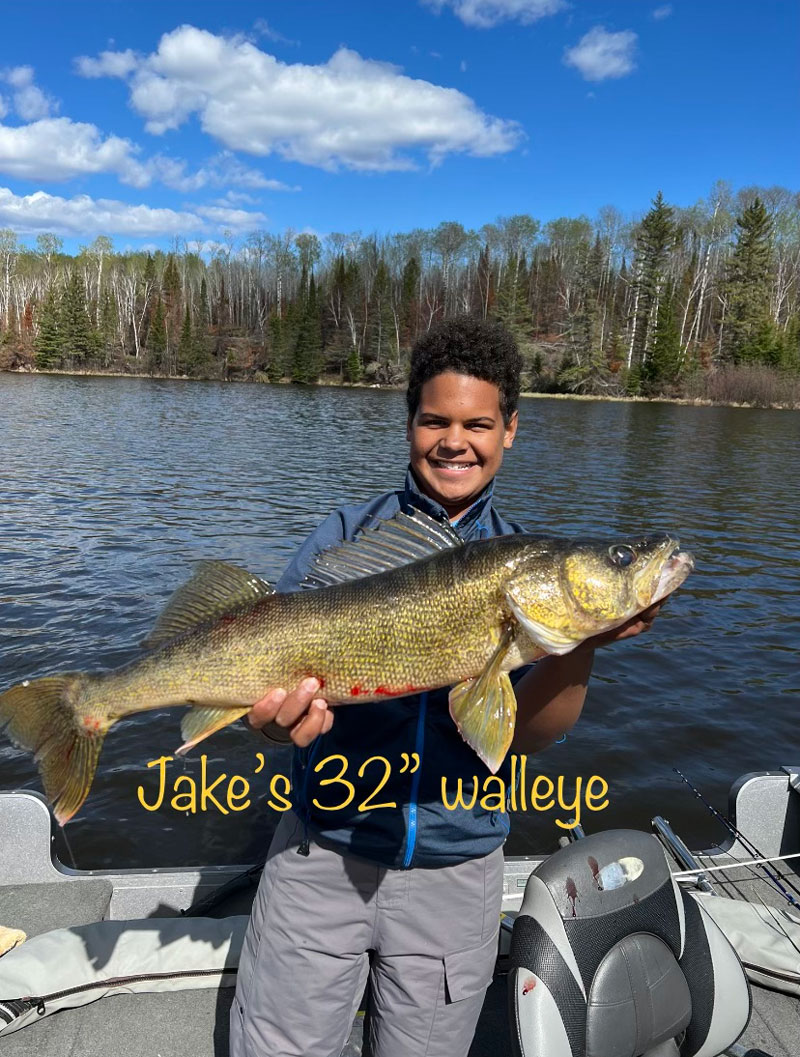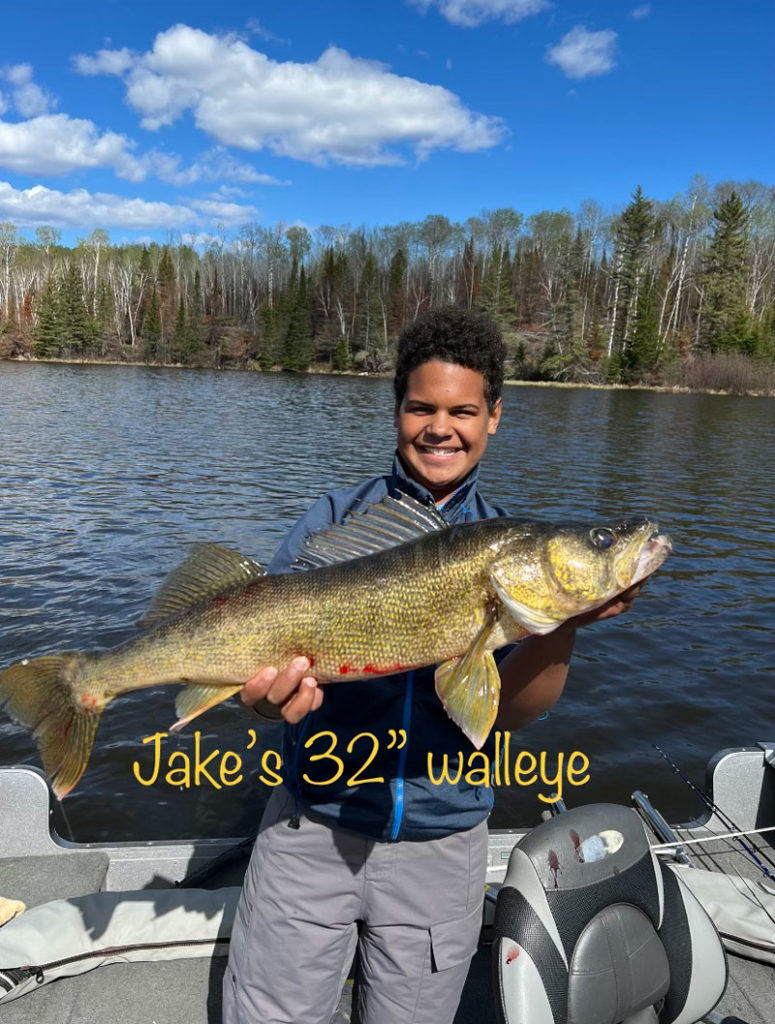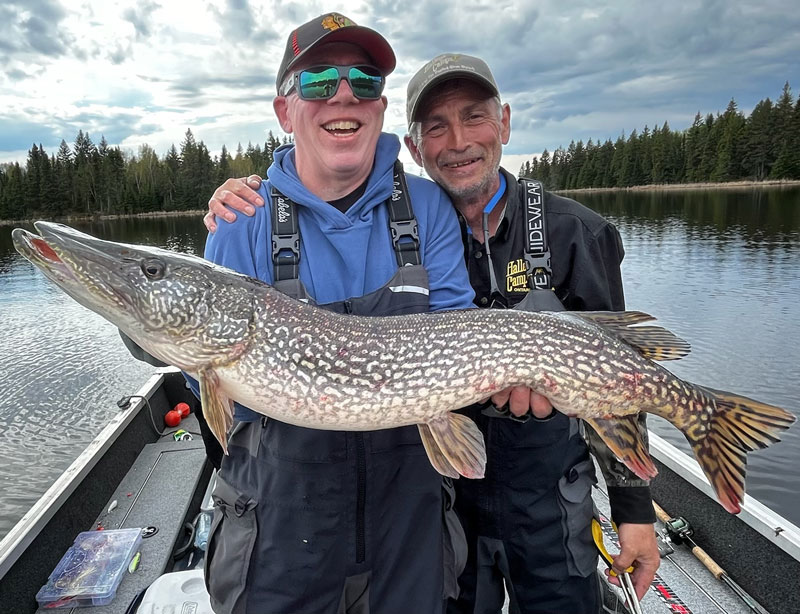 At Kettle Falls the guests were catching so many trophies—we had to print more certificates!! The fishing reports were awesome!! The largest pike caught at Kettle this year was over 46"!! That fish was a BRUTE! The fish were in the shallows and were fun to catch. There are many returning staff at Kettle Falls this year and everyone whether it was staff or guests, were happy to return to Kettle Falls after 2020 being closed and partially open for less than 4 weeks in 2021 due to the border and fires.
Trapline Lake we had John and Julie catching lots of walleye fishing at this outpost this May. Julie caught a beautiful 28" walleye and John caught the hefty 31.5" walleye!!! They had amazing fishing the first week of opener!!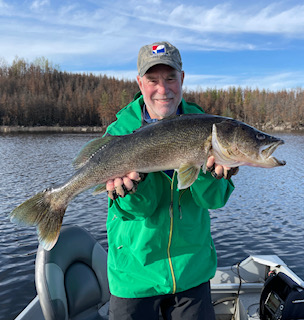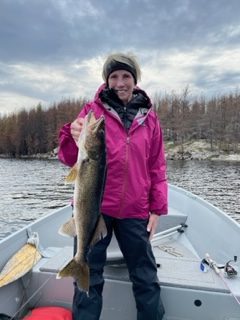 After the bear hunt was wrapped up at Rex Lake, we had a group that has stayed with us many times in the past and did they ever hook into the fish!! They caught multiple, multiple trophies!! They caught a huge stinkin' heavy northern pike and they couldn't believe it was only 37" long but Doug caught it on a fly rod!!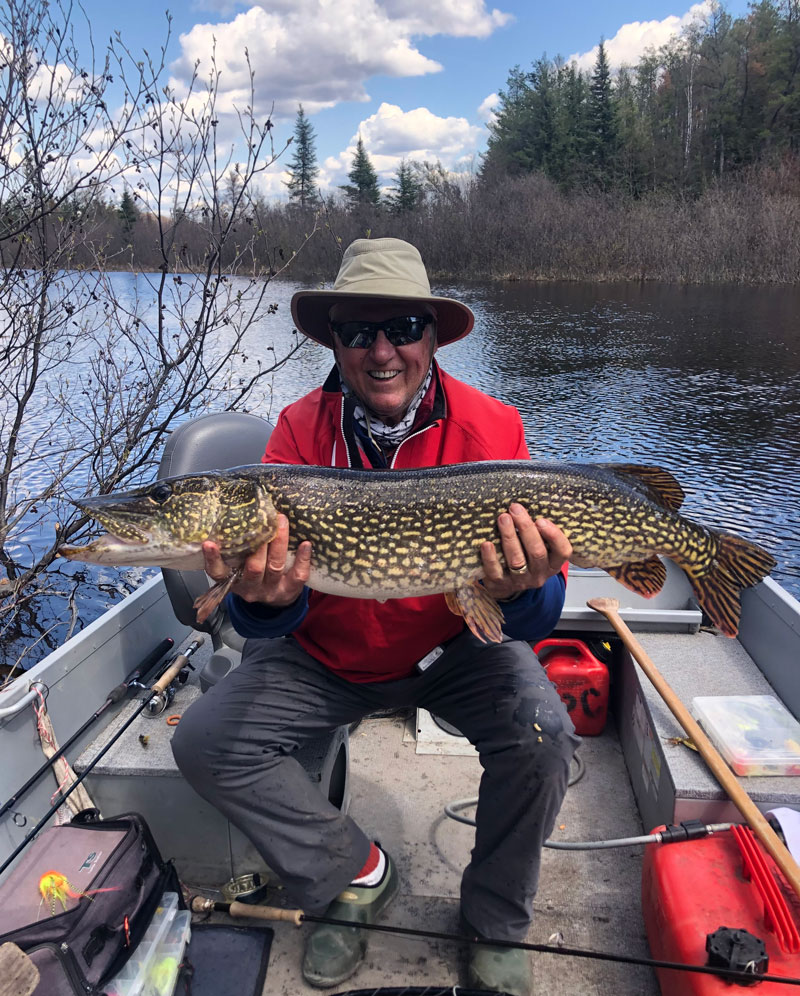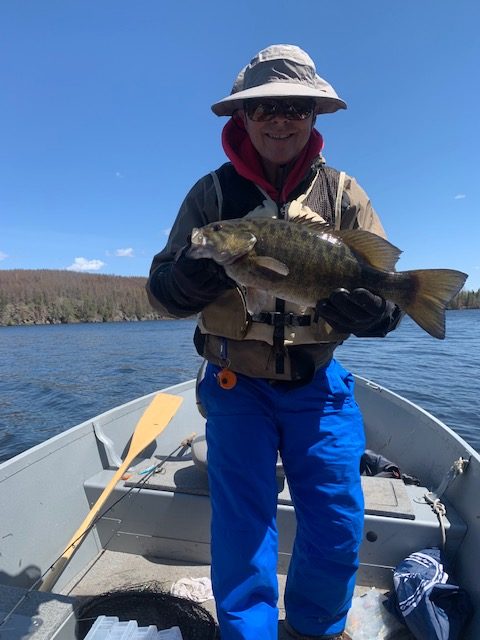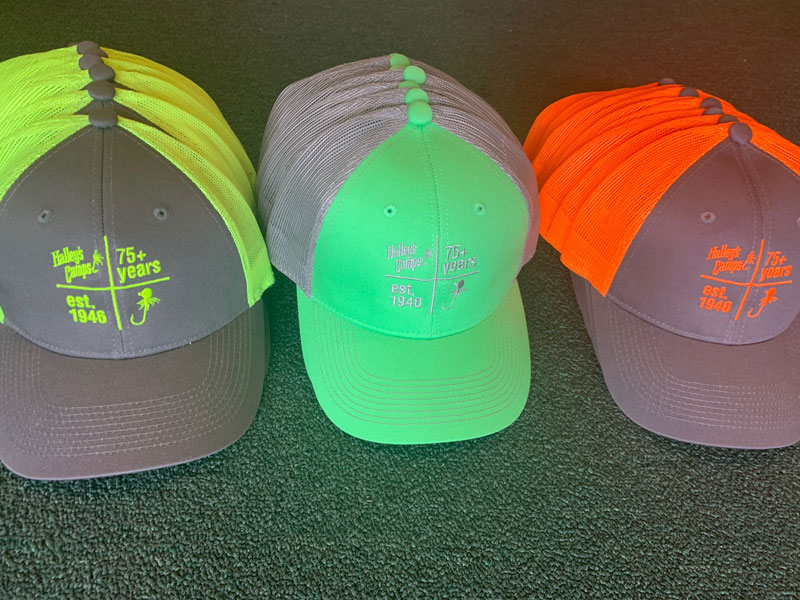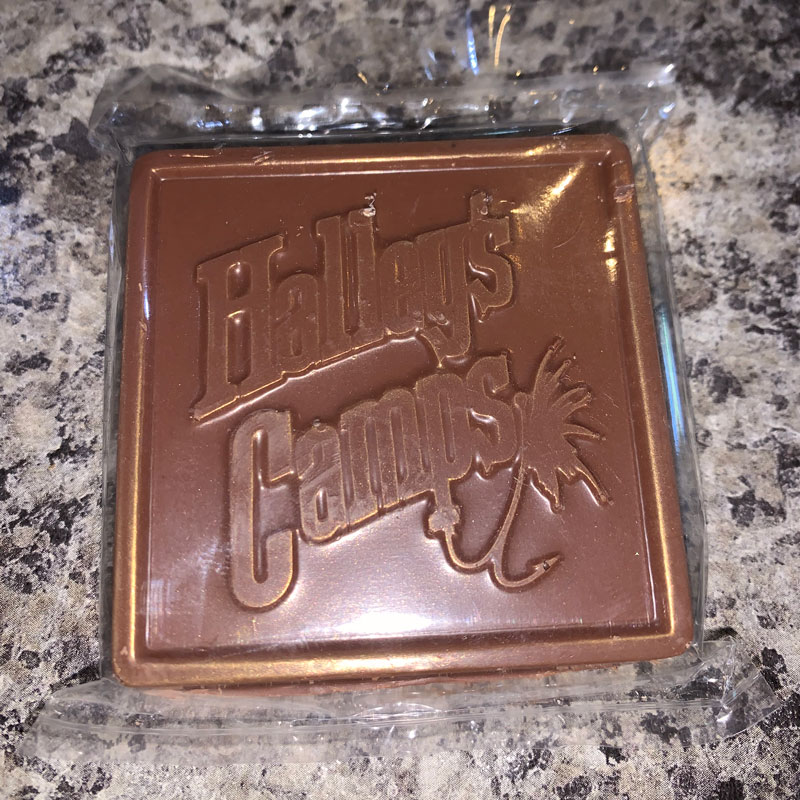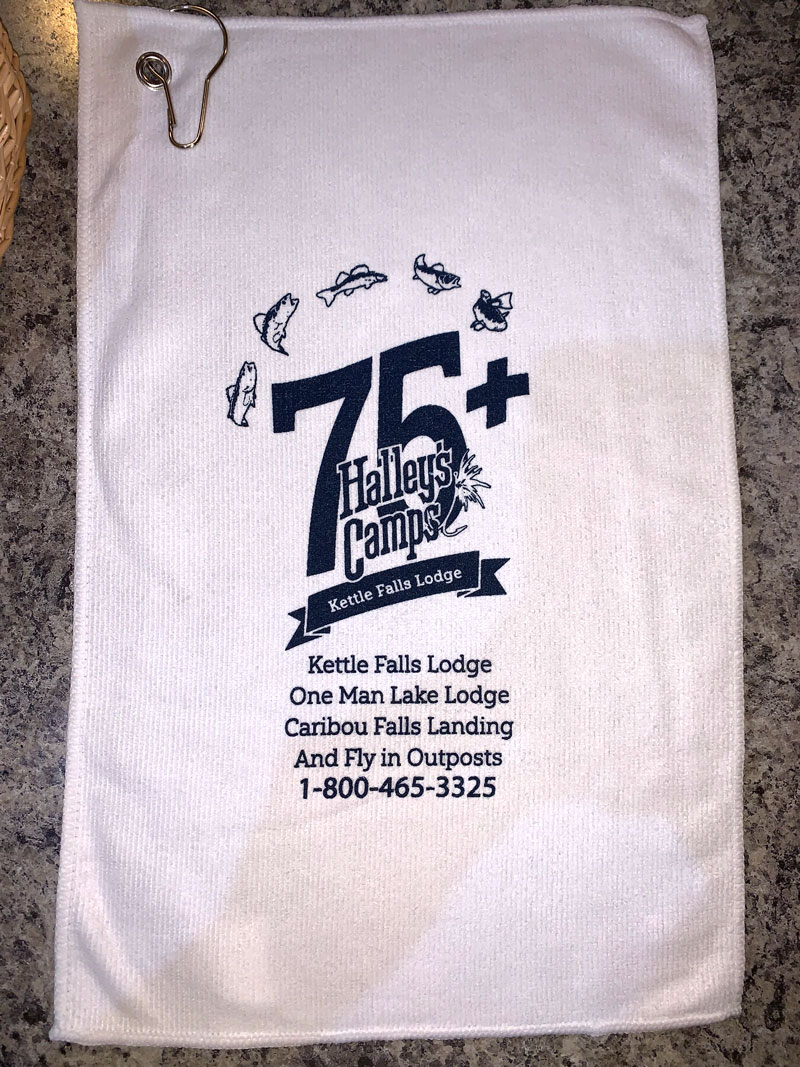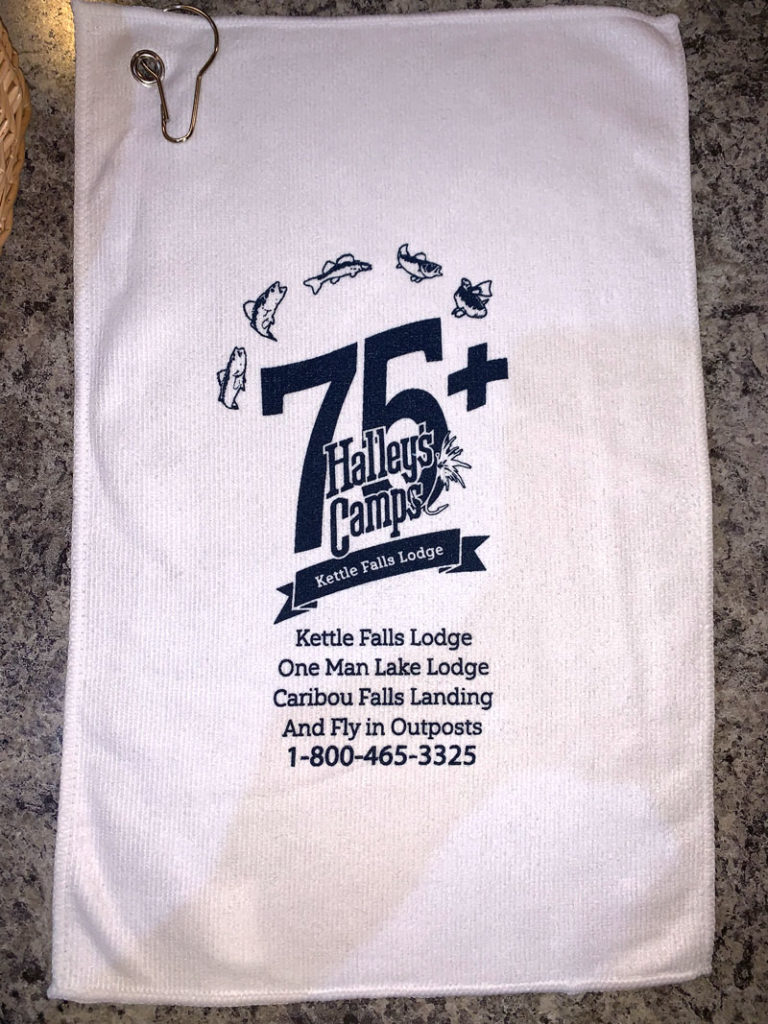 All in all, it was great seeing people walking through the doors and excited to be here again fishing with us. Thank you to all who were so supportive and helpful to organize their fishing trips. Chris and Amber feel extremely grateful to all of our Halley's Camps guests and are also helping us ring in our 75+ year anniversary!!