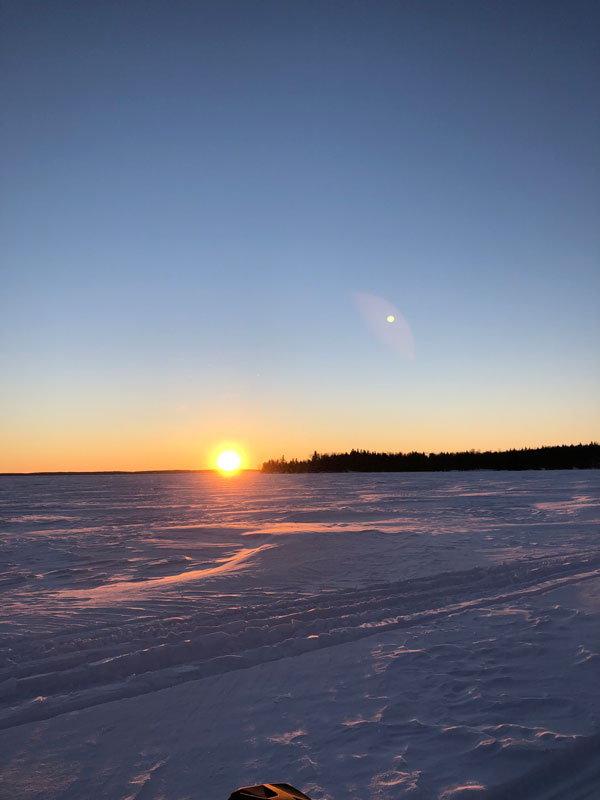 Shoveling snow became perfected this month along with plowing as we had SOOOOO much snow!
We have been keeping warm in the office getting preparations done for the spring. We hope we will have some positive border news for our American friends that fish with us!! We will keep everyone posted in March!
We are happy to report that we will be offering some newly renovated bathrooms at One Man Lake Lodge. We will have new flooring, vanities and some bonuses for our guests for this upcoming summer.
What kind of winter would it be without some ice hockey? Kenora put on an outside ice hockey tournament that got lots of hockey players involved including our two boys. What a fun event—they had a food truck and music and it was great to see the turnout of people to support this fundraiser!