Brrr-keep that wood stove going!!
With the temperatures falling and the wind blowing this fall, we took on a project that had to be completed. New ceilings were installed at One Man and it looks great! The crew did an amazing job!!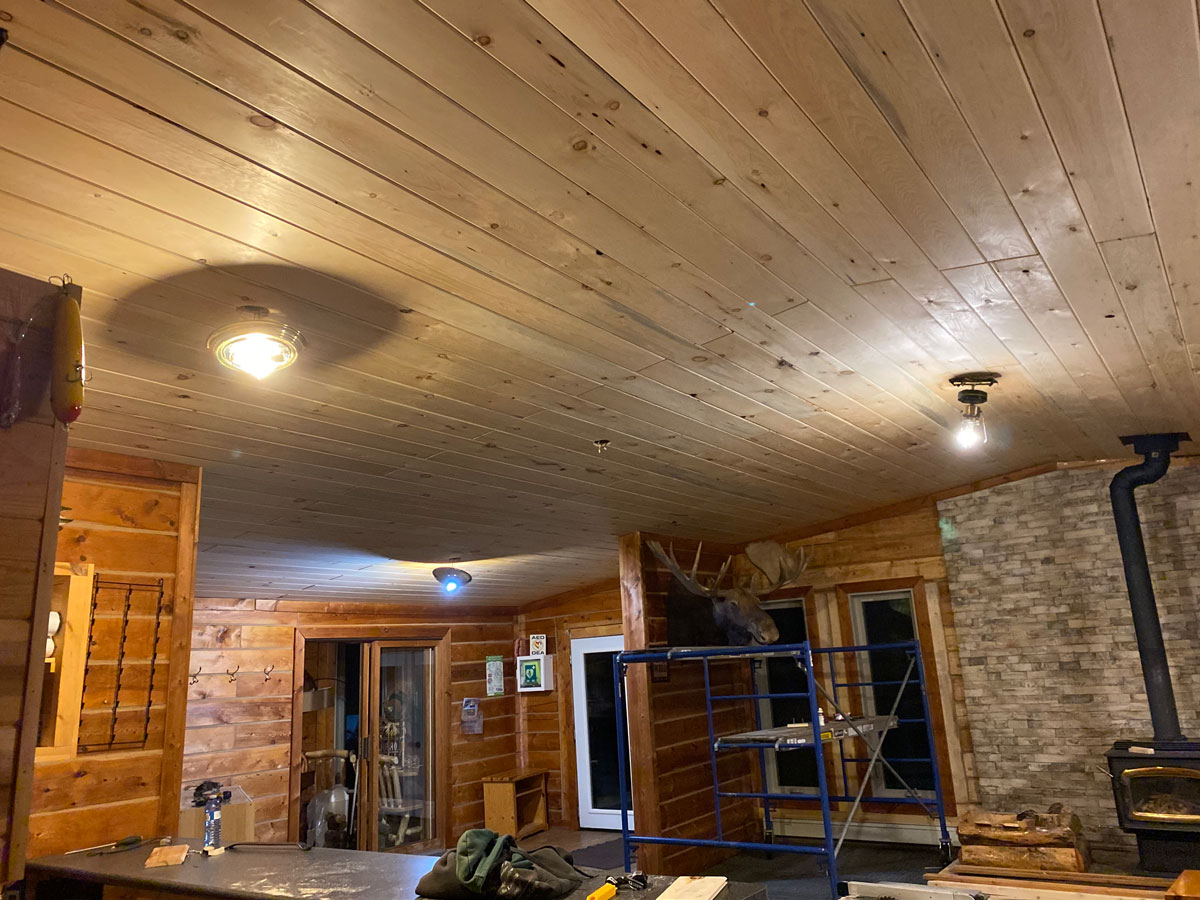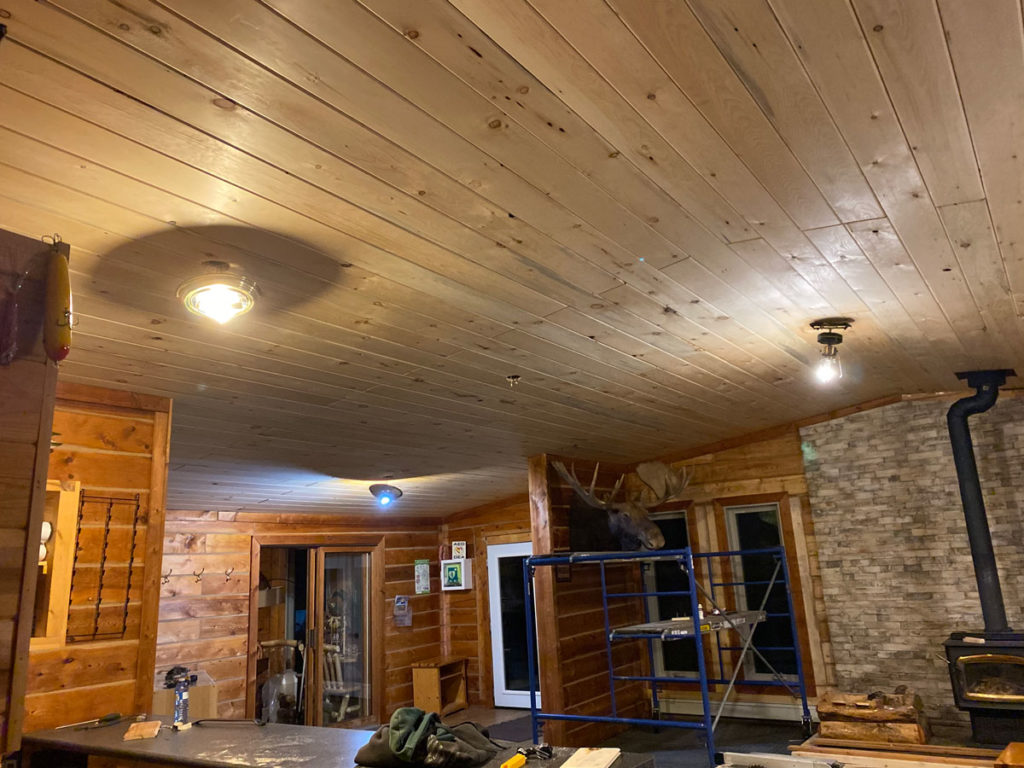 Work was also done on a cabin at Kettle Falls. Check out the video going to Kettle Falls by boat!
We have contacted all of our Halley's Camps guests for their reservations at the following:
Kettle Falls Lodge
One Man Lake Lodge
Caribou Falls Landing
Dufualt's Island Outpost
Moosehorn Lake Outpost
Trapline Lake Outpost
Rex Lake Outpost
If you have not received any information, please call 1-800-465-3325 to reach us at our office in Kenora!
A reminder that our mailing address is:
Halley's Camps, Inc.
P.O. Box 608
Kenora, ON P9N3X6