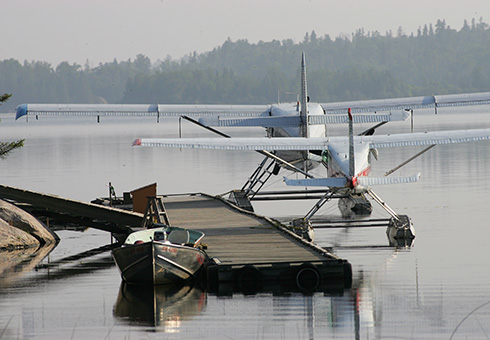 It's Easy
We take care of all your transportation requirements from the airport to the lodge or outpost, and we provide well-maintained, quality equipment and boats so you don't have to worry about any of the details—just enjoy the trip!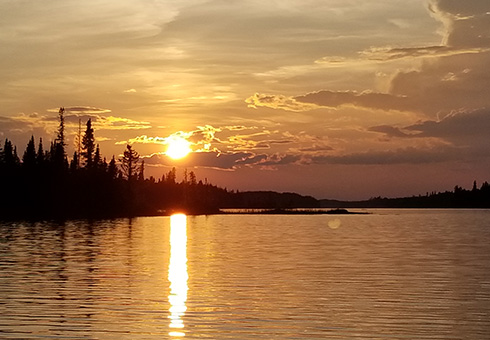 Get Away
Leave the office and all its stress behind. Experience the non-stop fishing and the thrill of hauling in the biggest catch of the day, and then sit back and enjoy the beauty and peacefulness of the Canadian shield.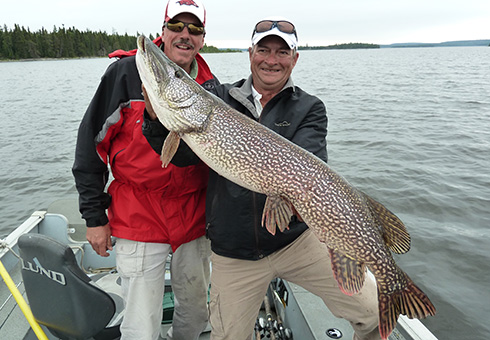 Get Together
Enjoy real, face-to-face interactions with your employees or customers. Bring your group together from all over the country—or the world—and get to know your business partners in one of the most enjoyable retreats in the Canadian wilderness.
Bring the Business
All of our lodges include free WiFi and we have conference rooms available so you can stay on top of business and meet with your team in a fresh, invigorating environment.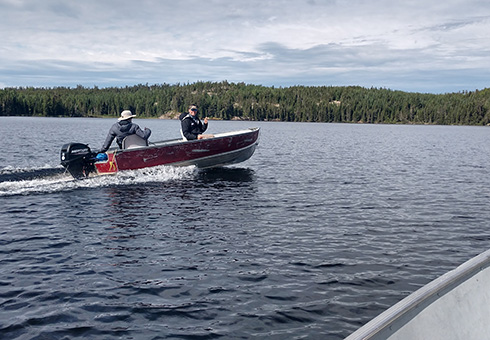 Friendly Competition
Get down to business—it's time to settle that bet on which one of you is the best angler. With some of the best fishing in Ontario it's going to be a great competition—join a different boat every day and see who can catch the biggest trophy!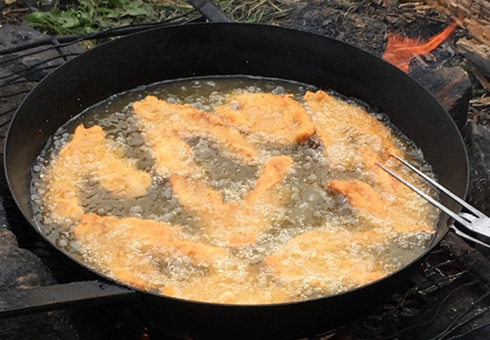 Shore Lunch
All the fine dining in the world can't compare to a fresh-caught shore lunch. With many sheltered locations along the river available for large group gatherings, you and your team can enjoy a fresh fish lunch prepared by your guide every day!
What kind of fishing experience will you create for your business? As the only fishing resort on a thirty-five mile stretch of the English River in Ontario, Halley's Camps offers a wide variety of accommodation options. From the privacy at one of our twelve outpost cabins to the resort luxury at one of our three lodges, we'll take you and your team on the most amazing fishing trip you'll ever experience.

Whether you stay at Kettle Falls or One Man Lake Lodge your all-inclusive package includes all transportation to and from the lodge, meals, accommodations, daily maid service, plus boat rentals, optional guides, gasoline, ice and minnows.
For a more private getaway, Kettle Falls Lodge features nine comfortable guest cabins, separate from the main lodge, each with a private deck for your personal enjoyment.
With eight guest rooms housed in the lodge, One Man Lake provides a quieter atmosphere and a warm, homey welcome for you and your group.
If you're looking for the freedom to make your own schedule and set your own fishing pace, our drive-in cabins at Caribou Falls Landing is the answer.
You'll find our rental cabins fully equipped with a complete kitchen, two to four bedrooms, and a furnished private deck with barbecue. The lodge houses the dining room and a small grocery store, plus a bait, tackle and souvenir shop—where you can purchase premium gas, ice, and fishing and hunting licenses.
When you stay at Caribou Falls you can bring your own boat or rent from our fleet of 18' Lund Alaskans, complete with new 50 hp Mercury motors.
Gather your favorite people and get away from it all at one of our ten unique, fly-in outpost camps. Our fly-in packages include the round trip flight to the lake, accommodations at the outpost cabin, boat and motors, all gas and ice, satellite phone, check flights and basic boating and fishing gear.
No matter which outpost you choose, you'll find a fully equipped kitchen, propane barbeques and fish cookers, and indoor showers with hot and cold running water. And since our cabins are solar powered (with generator back-up) you'll fully experience the peace and quiet northern Ontario has to offer.
ADVENTURE AWAITS...
Start Your Perfect Getaway
Ready to experience some of the best walleye, northern and smallmouth fishing in Canada? Whether you desire all the comfort and luxury of a lodge or the escape and adventure of an outpost experience, Halley's Camps offers something unique for everyone.
We truly enjoyed our trip, thanks again for the wonderful hospitality!