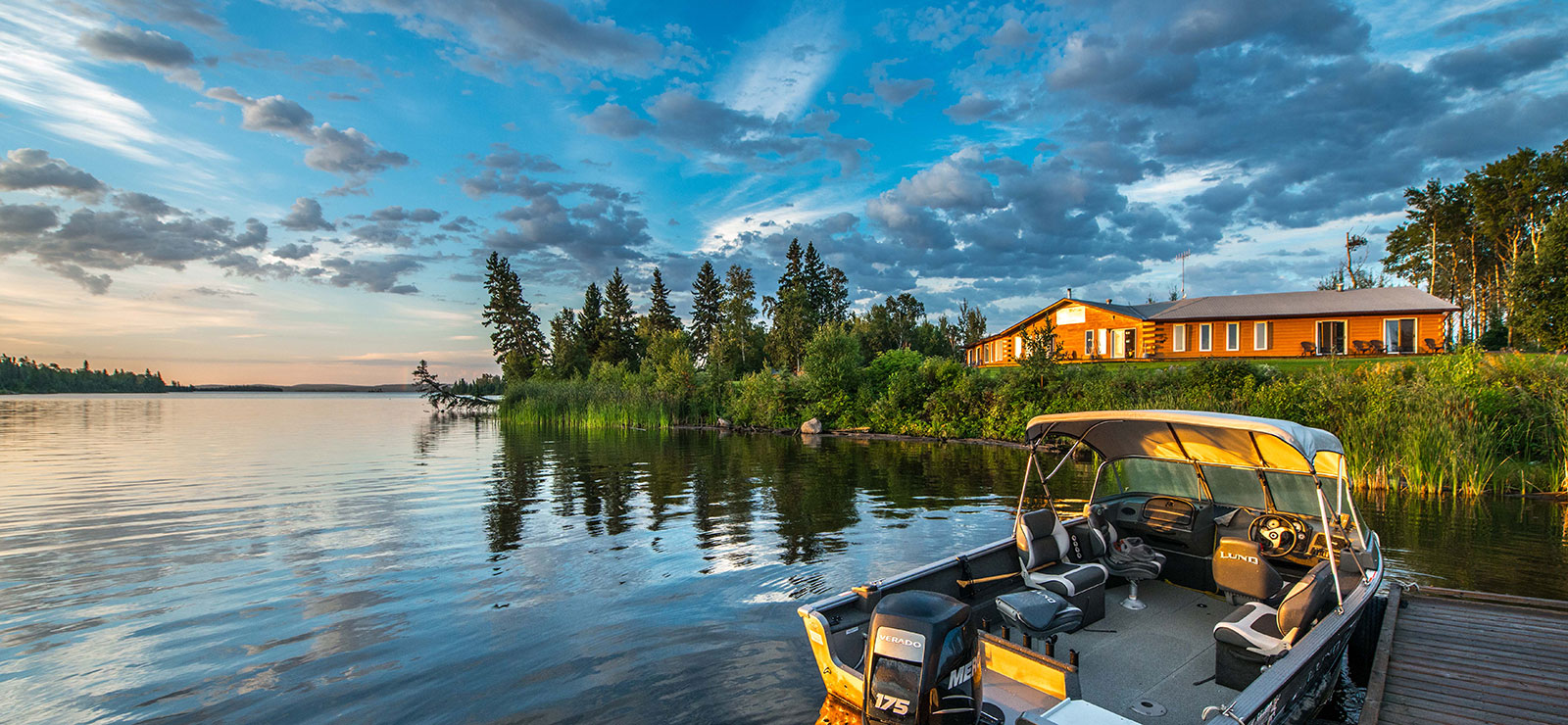 What's Happening at Halley's
Every week brings a spectacular new fishing story from our guests at Halley's Camps—see for yourself!
What's Happening at Halley's
Sign up for monthly updates about what's happening and what's on the line at Halley's
This year at Halley's we started off with sport shows in three different directions! We had Jamie in Chicago, IL; Chris in St. Paul, MN; and Rob & Bev in Kansas City, MO. We've been participating in sports shows for year. It's a great way for us to see our summer guests in the winter months while meeting new people and spreading the word about the amazing fishing at Halley's Camps.
Time to Celebrate with Friends
Gene and Wanda went out to One Man with some friends to ring in the New Year. They went fishing via snowmobiles and caught some nice fish—walleyes and trout! Pictured here is Shawn with the biggest trout of the day and wow did it fight hard! When the whole gang wasn't fishing they were catching up on some relaxation time at the lodge. Meanwhile, Wanda nestled into the kitchen where she relaxed her own way—baking and cooking. They really enjoyed their solitude stay at One Man Lake Lodge.
From our family to yours, Merry Christmas and a Happy New Year to all!
Take time for family and cherish those moments together, 'tis the season!
With the US Thanksgiving falling in the month of November, we embark on the opportunity to thank all our guests again for choosing Halley's Camps as a fishing destination! Thank you!!
In October and November we sent out our letters for 2019 guests with reservations at Halley's Camps. If you have not received a letter or email from us regarding your 2019 reservation, please contact us.
ADVENTURE AWAITS...
Start Your Perfect Getaway
Ready to experience some of the best walleye, northern and smallmouth fishing in Canada? Whether you desire all the comfort and luxury of a lodge or the escape and adventure of an outpost experience, Halley's Camps offers something unique for everyone.
My customers and I appreciated this trip very much. It was a great facility and the staff was wonderful. I would love to come back in the future.