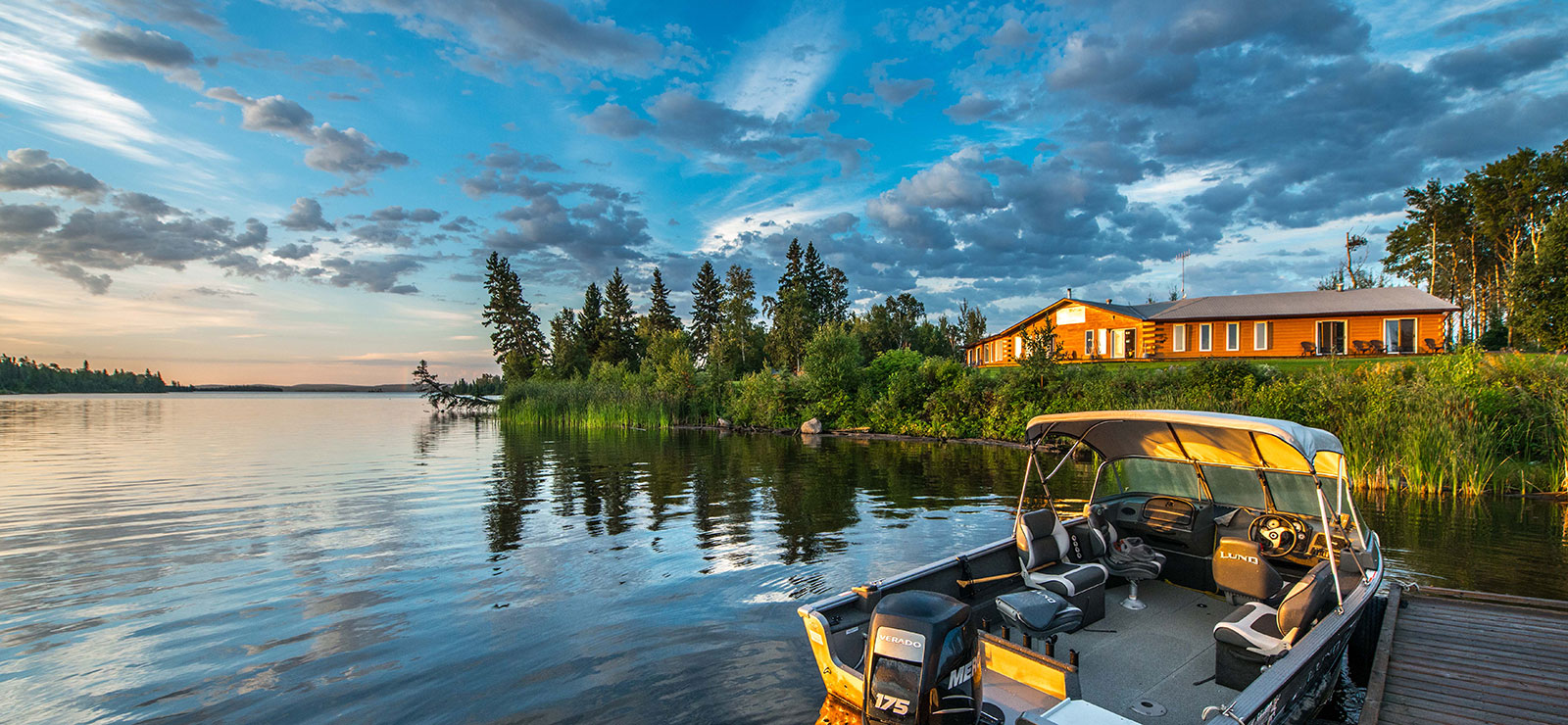 What's Happening at Halley's
Every week brings a spectacular new fishing story from our guests at Halley's Camps—see for yourself!
What's Happening at Halley's
Sign up for monthly updates about what's happening and what's on the line at Halley's
From our family to yours, Merry Christmas and a Happy New Year to all!
Take time for family and cherish those moments together, 'tis the season!
With the US Thanksgiving falling in the month of November, we embark on the opportunity to thank all our guests again for choosing Halley's Camps as a fishing destination! Thank you!!
In October and November we sent out our letters for 2019 guests with reservations at Halley's Camps. If you have not received a letter or email from us regarding your 2019 reservation, please contact us.
This November we completed a project that has been on our to-do list for quite a number of years at One Man Lake Lodge. Near our solar panel, the point was eroding and washing away so we were able to put in some cement barriers to be able to stop the erosion on that side of the island. Mission completed!
Our website has been redesigned for a more user-friendly experience and to better showcase your fishing photos. We hope you'll find the new site easy to navigate and use.
At One Man Lake Lodge work has started on the retaining wall near the solar system. Before work could begin, we had to barge our backhoe down the river from Caribou to One Man.
ADVENTURE AWAITS...
Start Your Perfect Getaway
Ready to experience some of the best walleye, northern and smallmouth fishing in Canada? Whether you desire all the comfort and luxury of a lodge or the escape and adventure of an outpost experience, Halley's Camps offers something unique for everyone.
A remarkable family business success story… Halley's accommodations are second to none, very modern, and well-maintained, and employees that are always helpful. The fishing is excellent. My sons, daughters and grandchildren all treasure the Halley's experience and can't wait to go back.